Hayden Panettiere Reveals How She Got Her Southern Accent In Nashville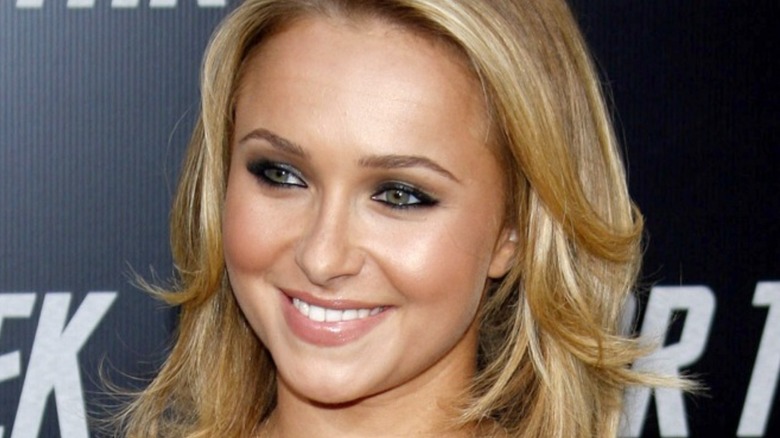 Tinseltown/Shutterstock
To many fans of country music, Nashville, Tennessee, is the country music capital of the United States. In addition to serving as the home of the Country Music Hall of Fame and Dolly Parton, it is also the former home of the ABC/CMT television series "Nashville." The musical soap opera, which follows the lives of various fictional country stars and aspiring singers in the city, first aired on ABC in 2012 and lasted four seasons on the network. ABC canceled Nashville after Season 4, but the show's production team and fans appeared immediately confident the series could continue elsewhere (via Deadline). Quite appropriately, Country Music Television stepped in to pick up the series for its fifth season, which returned with most of its original cast intact (via Entertainment Weekly).  
Throughout its run, the series centers around Juliette Barnes (Hayden Panettiere), a young pop-country singer who aims to become the biggest name in the country music industry. Juliette's journey is set opposite the later-career journey of Rayna Jaymes (Connie Britton), described as a fading superstar tasked with working with Juliette to keep her career moving forward when the series starts (via Deadline). The series' main cast is rounded out by other singers, including musicians Scarlett O'Connor (Clare Bowen) and Gunnar Scott (Sam Palladio), as well as a host of other aspiring musicians and entertainers in the music-focused city.
Of course, starring in "Nashville' required that its cast develop authentic Southern accents to match the twangy sound needed for any popular American country hit.
Hayden Panettiere and the Nashville cast developed southern accents by hanging out in Nashville
During a 2013 PaleyFest panel discussion with the cast of "Nashville," Hayden Panettiere said that she feels it's easier to pick up on accents while singing than talking — both of which she did quite a lot of on "Nashville." Panettiere recalled shooting a movie in South Africa as a teenager and realizing that her accent had morphed due to the fact that she was on sets with South Africans, New Zealanders, and Australians all at once. "I think we all tend to slip in it because we hear it all the time and we live these characters, we live in Nashville, and we're technically living these characters' lives," Panettiere said in the interview.
The panel discussion — which also included Panettiere's "Nashville" co-stars Connie Britton, Sam Palladio, and Clare Bowen — also touched on Palladio and Bowen's approaches toward gaining an authentic-sounding accent for their parts. Palladio is English, while Bowen was born in Australia, making the effort to sound like authentic southerners a bit more of a leap for them. 
Palladio credited his accent to the fundamentals of his training as an actor and to the show's dialect coach, while Bowen mentioned the cast's opportunities to live in and around Nashville itself as helpful toward developing an accent. According to the Nashville Business Journal, much of the production was actually filmed on location in Nashville, Tennessee, allowing much of the cast to fully immerse themselves in the lifestyle of the music-focused city.