How Fans Really Felt About That Vengeful Jamie Moment On Blue Bloods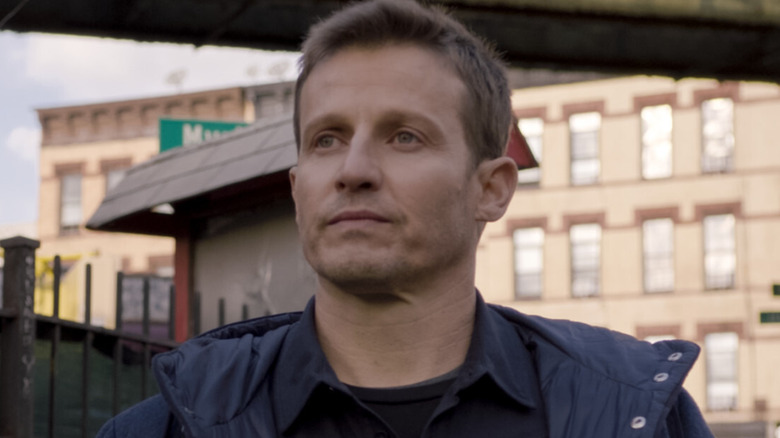 CBS
Law enforcement is a precarious profession to get involved in, as the Reagan family on "Blue Bloods" know all too well. Between being cops and attorneys, the Reagans have seen first-hand how getting involved with the villainous underground of New York can lead to unintended consequences. And when those consequences rear their ugly heads, it's easy to lose your cool. 
The family learned this the hard way during Season 11's "Guardian Angels." Much of the episode centers on a man by the name of Tommy Simms (Ed Squires), who has a tendency to punch cops. He's ultimately arrested, only to be released shortly thereafter on bail. Despite Eddie's (Vanessa Ray) insistence that cops shouldn't fight back, Tommy ended up targeting her, attacking her as she walked to her car. She suffered a busted lip and black eye from the assault, making the rest of the Reagans question how far they should go to seek retribution.
While Eddie's husband, Jamie (Will Estes), initially wants to beat up Tommy, he finds another way of getting his revenge. When they find Tommy later with several of his associates, Jamie walks up to him and tells him, "That information that you gave us so you can walk? It all checked out." Tommy gets jumped now that his "friends" believe he's a rat, so the Reagans get their revenge without having to lay a fist on the man, and fans have some thoughts concerning the workaround.
Fans think Jamie did the right thing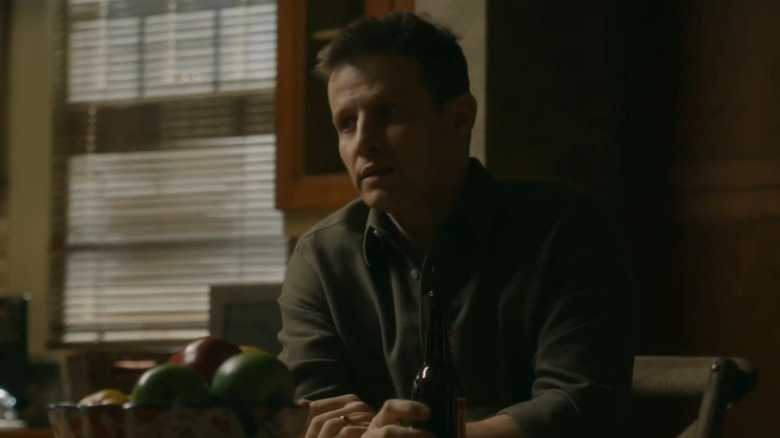 CBS
As much as Jamie probably would've liked to punch Tommy himself, he knows he has to set a good example. He has to work within the confines of the law, and on top of that, Eddie wants him to leave the guy alone. However, Jamie couldn't take the assault lying down, so while he doesn't lay a hand on Tommy, he knows how to get others to do his dirty work. And by and large, fans seem to love how Jamie managed to take care of his wife while technically keeping his own hands clean.
The official "Blue Bloods" Instagram page posted a still from the episode along with the caption, "The number one unwritten rule — we take care of our own." Fans poured into the comment section to voice their support for Jamie and praise him for being such a protective husband. One user wrote, "Jamie is best thing on blue bloods, Jamie got what he wanted and never had to throw a punch." Such sentiments were echoed further along in the thread: "Love how Jamie took care of the guy that hit Eddie. Such a protective Sergeant and husband."
In fact, as you read through the entire comment section, you won't find a single person saying how Jamie did the wrong thing. Everyone's in unanimous agreement, which is pretty rare to come by in any online discussion of a piece of pop culture. It seems as though when it comes to protecting loved ones, the fans will always have a character's back.