The Big Part Of Disney+'s Moon Knight That Has Fans So Divided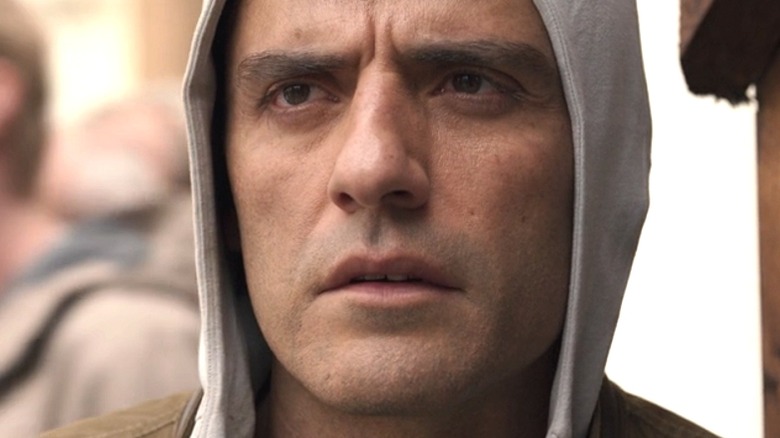 Marvel Studios/Disney+
Marvel Studios and, naturally, the Marvel Cinematic Universe, have thrived on Disney+ since their first outing on the streamer — "WandaVision" — came to life. Ever since, subscribers have witnessed a thrilling power struggle over the Captain America mantle, a team of archers outsmart the criminal underworld, and even glimpses of parallel universes, among other exciting adventures. "Moon Knight" kept the momentum going throughout its six-episode run, and let's just say there are more than a few reasons why we're crossing our fingers for a potential second season.
Starring Oscar Isaac as Marc Spector, Steven Grant, and Jake Lockley, the series follows his pursuit of Arthur Harrow (Ethan Hawke): the avatar of the Egyptian goddess Ammit (Saba Mubarak) who seeks to unleash her wrath upon the world. Along the way, we get acquainted with Spector's superhero ex-wife, Layla El-Faouly (May Calamawy), travel to a range of locations, and explore themes such as childhood trauma and how to overcome it. All in all, "Moon Knight" is a worthy MCU installment and a welcomed change of pace from most others, but like any piece of media, it's not perfect.
For instance, something about the first couple of "Moon Knight" episodes has sent many fans into a heated debate.
Some fans can't get over the CGI in Moon Knight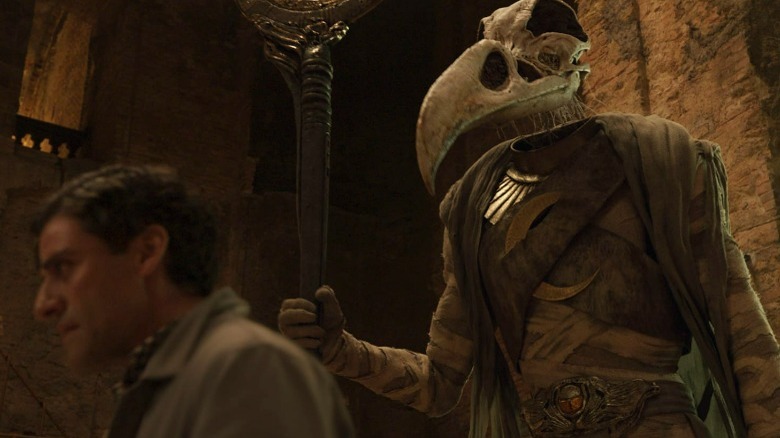 Marvel Studios/Disney+
Arguably one of the hottest topics surrounding "Moon Knight" stems from the quality of its computer-generated effects. In the eyes of Reddit user quantumshrarry, the CGI work, specifically the first few episodes, looked pretty rough around the edges. Many users then joined the discussion to agree with them and even claim that it broke the immersion the story had set up. On the other hand, many came to Marvel Studios' defense, explaining that the quality of the storytelling gave it a pass on the wonky visuals and that worse examples are definitely out there.
Given the nature of the stories and characters, Marvel Studios has next to no choice but to utilize CGI where necessary. However, the issue of it occasionally looking off-putting isn't unique to "Moon Knight," as evidenced by other fan conversations about the franchise's use of it. For instance, Redditor ClimateRelative928 singled out a now-infamous shot of Yelena Belova (Florence Pugh) from "Black Widow," as well as the controversial first "She-Hulk: Attorney at Law" trailer, which drew plenty of criticism from fans who were not impressed with their long-awaited initial glimpse at the MCU's depiction of Jennifer Walters.
It's not uncommon for fandoms to get vocal about their favorite franchises online, especially when it comes to what they dislike. Sometimes those complaints can lean into nitpicking territory, but in this case, they could point to a wider problem in the VFX industry.
Could this be the cause of Marvel's dodgy CGI?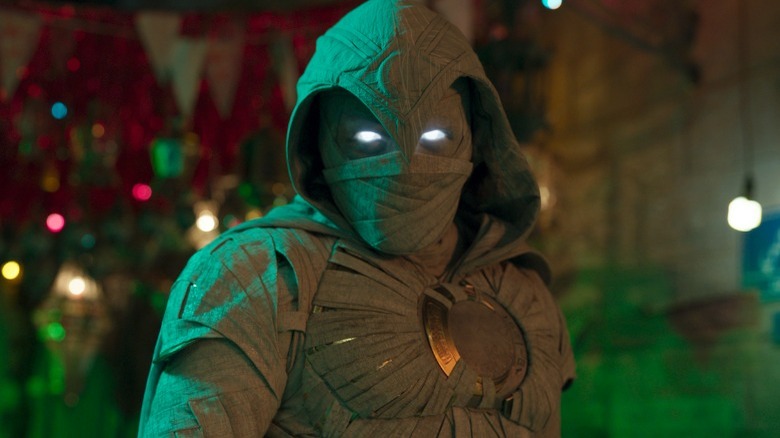 Marvel Studios/Disney+
It's no secret that creating CGI spectacles meant to dazzle moviegoers and television viewers alike is a time-consuming process. It takes time to deliver massive battles, realistic creatures from other worlds, and locations unlike anything we've ever seen. However, it's hard to deliver quality work under strict deadlines and ultra-specific demands from those above you, especially for low wages and little job security. According to VFX veteran Joe Pavlo, this is the sad reality of working as a VFX artist in the modern day (via The Independent).
Unsurprisingly, the talented folks who work on projects under the Marvel Studios banner haven't escaped these increasingly harsh working conditions. Take Todd Sheridan Perry for example, who has worked on such MCU favorites as "Doctor Strange" and "Black Panther" and has repeatedly felt the strain of high studio ambition. As he told Inverse in March of 2022, he and his team struggled to deliver Marvel Studios' vision for the third act battle in "Black Panther" on time, even with the help of another animation house, DNEG. The result still generated negative fan discussion online.
At the end of the day, a rough CGI shot can hurt one's viewing experience, but considering how often Marvel Studios gets it right, it's only fair to cut their animators some slack. They work tirelessly to deliver the best VFX they possibly can within tight timeframes, ensuring we can enjoy the closest thing to real-life comic book action on screens big and small. Besides, considering all of the restraints involved, "Moon Knight" and its contemporaries could've turned out a lot worse.