Mike Myers Has Played Shrek More Times Than You Probably Think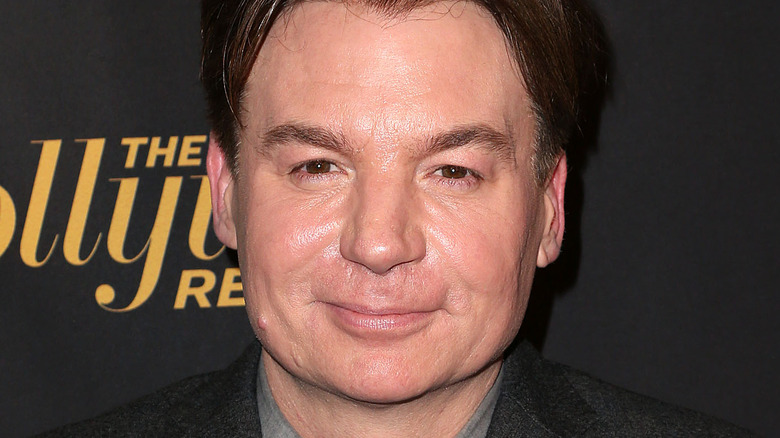 Frederick M. Brown/Getty Images
On May 18, 2001, DreamWorks Animation's "Shrek" made its cinematic debut, forever changing the world of children's cinema as we know it. Based loosely on the late William Steig's book of the same name, the film told the tale of the titular ogre (Mike Myers), who goes from being a lonely, grumpy creature into a good friend and devoted husband to a princess. It had action, drama, a handful of adult jokes, and plenty of Smash Mouth on the soundtrack, resulting in it becoming a computer-generated classic that fans have yet to forget.
Considering how critically and financially successful "Shrek" became, it has since launched an extensive franchise. At the time of this writing, it currently has three big-screen sequels — "Shrek 2," "Shrek the Third," and "Shrek Forever After" from 2004, 2007, and 2010, respectively — and a handful of short films to its name. It's also still a marketing juggernaut all these years later, having spawned countless video games, books, toys, and more. Not to mention, in recent years especially, the Shrek character has become the focal point of endless online memes.
Thanks to Shrek's enduring popularity, the man behind the ogre, Mike Myers, has had the chance to play him numerous times over the years.
Myers has played Shrek over 10 times to date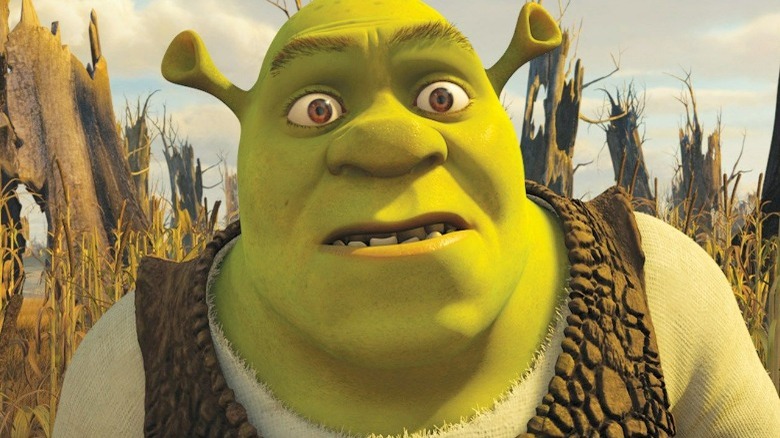 DreamWorks Animation
Since making his debut as Shrek in the character's 2001 self-titled movie, Mike Myers has gone on to voice him 12 more times in the years since. Three of those credits come in the form of the direct silver-screen "Shrek" sequels, while the remaining nine stem from TV shows such as "Shrek's Swamp Stories" and short specials like "Shrek: The Ghost of Lord Farquaad" (via IMDb). Although, if you want to get technical, Myers does have one more Shrek credit to his name, even if the role wasn't actually the real Shrek.
May 5, 2022, saw the arrival of "The Pentaverate" on Netflix: a series about a Canadian journalist named Ken Scarborough (Myers) who seeks to uncover the truth about a secret society that has run the world for centuries. Along the way, he encounters all kinds of people and obstacles, yet the show hasn't enticed the majority of viewers. However, most would agree that seeing Myers briefly portray Shrek as a person in a costume for the fourth episode was quite the unexpected treat — one that the actor himself was surprised came together so easily (via SyFy).
Even though he wasn't first in line to become Shrek, it's undeniable that Mike Myers is now synonymous with the pop culture icon. Even though he's enjoyed a remarkable run with the part, one can only hope that we haven't heard him work his Scottish accent for the last time.