Jaime King, Max Zhang Cast In Escape Plan 3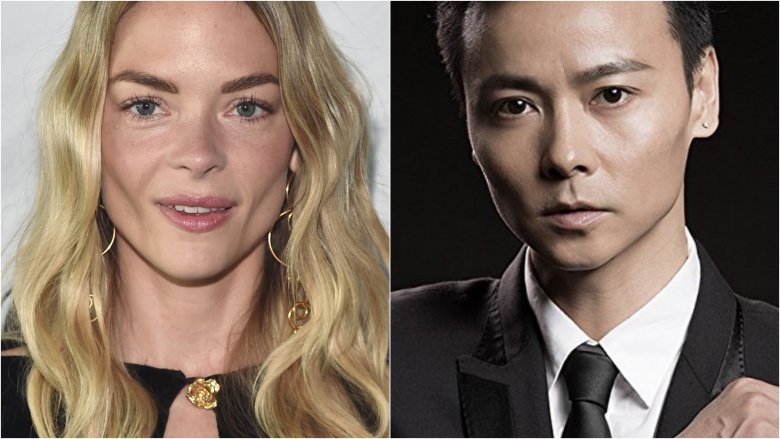 Getty Images/IMDB
There's no escaping now. 
Deadline and The Hollywood Reporter have confirmed that Jaime King and Max Zhang have been cast in Lionsgate's Escape Plan 3, which is interesting considering that Escape Plan 2 hasn't even been released yet. 
Co-written and directed by John Herzfeld, Escape Plan 3 (subtitled Devil's Station) began production earlier this week. The threequel sees Escape Plan 2: Hades stars Sylvester Stallone and Dave Bautista reprising their roles as Ray Breslin and Trent DeRosa, respectively. 
Plot details are being kept hush-hush for now, though we do know that King will play Abigail Ross, the franchise's female lead who is kidnapped and held in a near-impenetrable prison facility known as the Devil's Station. Stallone's Ray and Bautista's Trent must join forces to rescue Abigail from the penitentiary. 
Joining the already stacked cast are Devon Sawa (Final Destination), Harry Shum Jr. (Shadowhunters), Malese Jow (The Vampire Diaries), and Sergio Rizzuto (Reprisal). Lydia Hull and Tyler Jon Olson will also star in Escape Plan 3. Descriptions of their characters haven't been released as of yet, but we'll update you as we know more.
King, the former Hart of Dixie actress, recently wrapped filming on the indie drama Ice Cream in the Cupboard, which is adapted from the book by Pat Moffet. She's next due to shoot How to Cook Your Daughter, another book adaptation, this time of a memoir by Jessica Hendra and Blake Morrison.
Zhang (who is also credited as Jin Zhang) got his start in the entertainment industry as a stunt double. His credits include Crouching Tiger, Hidden Dragon, The Grandmaster, and Ip Man 3. The actor will next appear in Pacific Rim: Uprising and another Ip Man spinoff, in which he'll again act alongside Bautista.  
Until we learn more about the next Escape Plan movie, check out these franchises that were sadly canceled before the last film.