Revenge Of The Nerds Actor Bernie Casey Dies At 78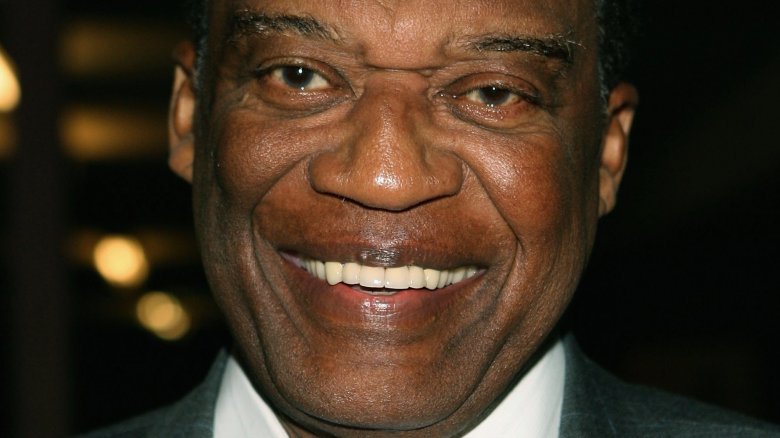 Getty Images
Bernie Casey, the actor who starred in films like Revenge of the Nerds, Boxcar Bertha, and Never Say Never Again, has passed away (via The Hollywood Reporter). According to his representative, Casey died Tuesday, September 19 following a brief illness at Cedars-Sinai Medical Center in Los Angeles. He was 78 years old. 
Before he got his start in acting, Casey had a stellar career in the NFL as a wide receiver. The San Francisco 49ers chose Casey as ninth overall pick in the NFL Draft in 1961, and Casey spent six season with the team (until 1966) as quarterback John Brodie's favorite receiver. During one game in his final year with the 49ers, Casey caught 12 passes for 225 yards. 
After his time with the 49ers, Casey spent two years with the Los Angeles Rams. In a shocking turn of events, Casey retired in his athletic prime ahead of the 1969 season, finishing his professional career at just 30 years old. The reason? He wanted to concentrate on his passions: acting, painting, and poetry.
Casey made his feature film debut in the sequel Guns of the Magnificent Seven in 1969. A year later, he starred opposite another retired NFL star Jim Brown in ...tick... tick... tick....
Casey then starred in Hit Man (1972) as the title character who investigates his brother's death at the hands of a pack of mobsters, and in Cleopatra Jones (1973) as  Reuben Masters, Tamara Dobson's lover. The actor's other works in the blaxploitation genre include Black Chariot (1971), Black Gunn (1972), and Dr. Black, Mr. Hyde (1976). Over a decade later, later starred in the Keenen Ivory Wayans-directed genre parody I'm Gonna Git You Sucka (1988). 
In 1972, Casey played a heroic former slave and train robber in the Martin Scorsese-helmed Boxcar Bertha. He then played CIA agent Felix Leiter in Never Say Never Again in 1983, followed by an iconic portrayal of U.N. Jefferson in Revenge of the Nerds in 1984. 
1989 saw Casey playing schoolteacher Mr. Ryan in Bill & Ted's Excellent Adventure. "Who was Joan of Arc?" his character asks, to which Keanu Reeves' Ted guesses, "Noah's wife?" In 1990, he made a splash as a prisoner who protects Eddie Murphy in Another 48 Hrs.
His other film credits include Maurie (1973), Cornbread, Earl and Me (1975), The Man Who Fell to Earth (1976), Brothers (1977), Spies Like Us (1985), John Carpenter's In the Mouth of Madness (1994), The Glass Shield (1994), Once Upon a Time... When We Were Colored (1995), and Dinner (1997). 
Beyond acting, Casey was a published poet and a painter whose work was shown in galleries around the globe. He received an honorary doctorate degree from The Savannah College of Art and Design, the institution at which he served as chairman of the board and advocated for arts education.
Maya Angelou was a big fan of Casey's work, stating in 2003, "I cannot see what Bernie Casey sees. Casey has the heart and the art to put his insight on canvas, and I am heartened by his action. For then I can comprehend his vision and some of my own. His art makes my road less rocky, and my path less crooked."
Our thoughts are with Casey's friends and family during this time of mourning.