The Hardest Scenes To Film In The Witcher According To Director Marc Jobst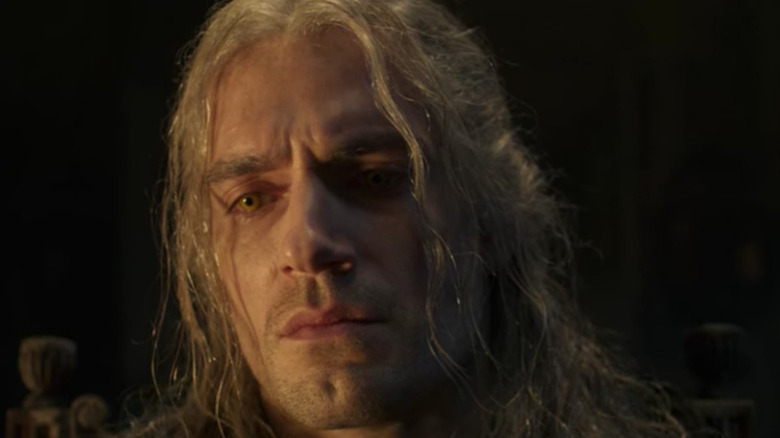 Netflix
Netflix's "The Witcher" proved to be a huge hit for the streamer when it was first released in 2019. Based on the book series of the same name by Andrzej Sapkowski, "The Witcher" follows Geralt of Rivia (Henry Cavill), a monster hunter with magically enhanced abilities. By some stroke of fate, he crosses paths with the powerful mage Yennefer (Anya Chalotra) and Princess Ciri (Freya Allan), and the three must learn to navigate the dangerous Continent together.
Fans were apparently blown away by "The Witcher" Season 1. So much so, in fact, that Season 1 had 76 million households tuning in, making it one of Netflix's biggest series launches to date, per The Hollywood Reporter. Surely, one of the reasons that brought so many fans in was the action-packed fight scenes. But creating those scenes within the scope of "The Witcher" doesn't come without its own set of challenges. "When you have an epic battle like that to shoot you have to be very methodical. Prep is everything," Season 1 director Marc Jobst wrote in his Reddit AMA. "There are so many different elements to a scene like that: action, which needs rehearsal time, stunt doubles, prosthetics, makeup, storyboards ..." Jobst also revealed which scenes were the hardest to shoot in "The Witcher," and his answer is not all that surprising.
Filming the Bottle of Sodden Hill had a lot of challenges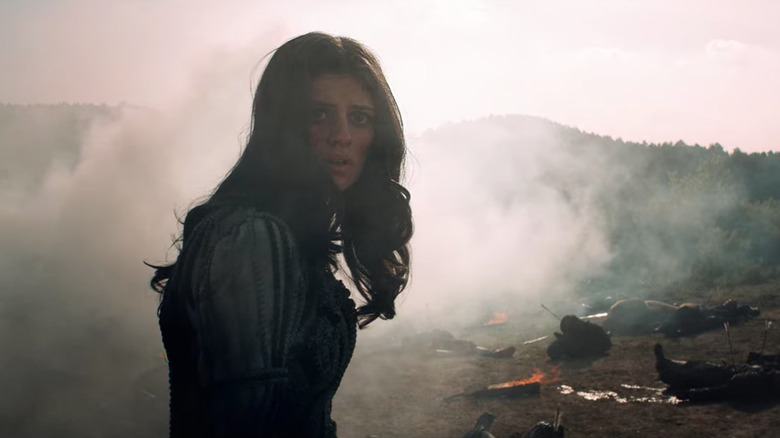 Netflix
Fans of the original "The Witcher" know that the Battle of Sodden Hill is a huge turning point in the story. It's where Yennefer and her mages stand up to the Nilfgaardian army, and she ultimately loses her magic after releasing a powerful fireball of Chaos. The battle was adapted on screen for the Netflix series in the Season 1 finale, which proved to be one of the most action-packed scenes of the entire season. 
According to Marc Jobst, the Battle of Sodden Hill also happened to be the most difficult to shoot. Responding to a question in his Reddit AMA, Jobst wrote, "It was one of the most exciting and complex battles I've shot – so many elements, so many mages on the battlefield, so many extras, and shot over multiple different locations in Hungary and Poland." Additionally, the film crew had to deal with inclement weather, challenges with keeping a consistent fog level throughout scenes, and making sure the geography was consistent and easy for viewers to understand, Jobst added.
While it may have been a challenge for the film crew, Yennefer actress Anya Chalotra particularly enjoyed filming the fight scenes. When asked by Entertainment Tonight how fun or scary filming battle scenes were, Chalotra replied, "It was not really scary. I just wanted more, I loved it." She went on to say that she wishes there was more time to film fight scenes. But given just how much Yennefer packs a punch in Season 2, it would seem like Chalotra got what she was looking for.