The DC Character You Likely Didn't Know Was Played By That '70s Show's Kurtwood Smith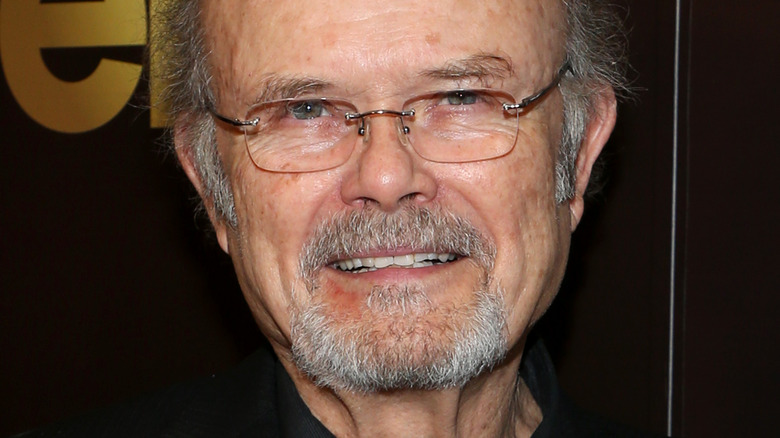 Phillip Faraone/Getty Images
"That '70s Show" featured more than a few unforgettable characters over the years, though few have reached a level of pop-culture fame quite like Red Forman (Kurtwood Smith). The father of lead protagonist Eric Forman (Topher Grace), Red built a reputation as one of television's most iconic dads through his stern demeanor and a seemingly endless supply of one-liners. Much of this comes from how the writers presented the character, but without Kurtwood Smith's wealth of acting experience behind him, chances are Red wouldn't be nearly as well-remembered as he is today.
Kicking off his acting tenure via "Soap" in 1980, Smith has since built an impressive filmography for himself. He portrayed Clarence Boddicker in 1987's "RoboCop," cameoed on such small screen classics as "21 Jump Street" and "3rd Rock From the Sun," and has worked on four different "Star Trek" projects. Not to mention, he's also quite the accomplished voice actor, having contributed vocal work to the likes of "Men in Black: The Series," "Robot Chicken," and "Regular Show," among a host of other titles. Suffice to say, Smith's skill in front of the camera and in the recording booth knows no limits.
In fact, Kurtwood Smith has even tried his hand at the superhero genre. Here's the notable DC Comics creation he played years ago.
Smith portrayed Agent James Bennett in multiple projects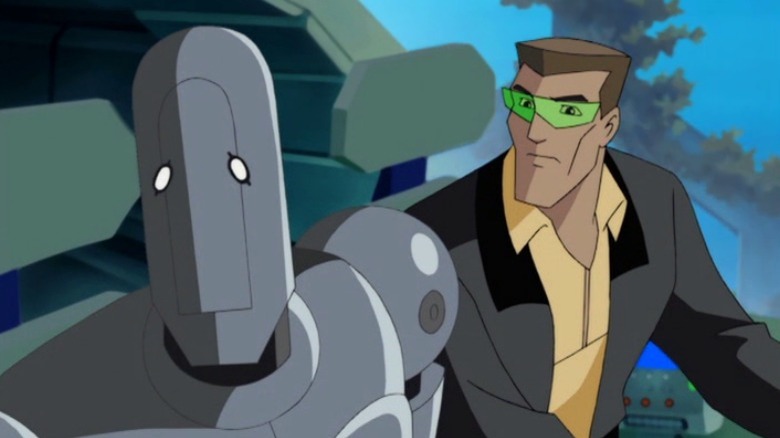 Warner Bros./DC Entertainment
Branching off of the highly successful "Batman: The Animated Series," "Batman Beyond" premiered in 1999, taking viewers to the crime-ridden streets of Neo-Gotham. There, the new Batman, Terry McGinnis (Will Friedle), stood up to foes of all shapes and sizes, armed with the vigilante knowledge and tech an aged Bruce Wayne (Kevin Conroy) passed on to him. One name that he'd come into contact with was NSA Special Agent James Bennett: a stern operative who's tasked with taking in the fugitive android Zeta (Diedrich Bader) and was voiced by none other than Kurtwood Smith.
Bennett didn't spend long in the "Batman Beyond" spotlight, instead becoming a focal point of its short-lived spin-off, "The Zeta Project." Still, the latter's swift cancellation didn't mean the end of Smith's time in the DC universe. In the "Justice League" TV series, he made a guest appearance in two episodes, following that up with the role of Kanjar Ro in 2009's "Green Lantern: First Flight." Smith then briefly became Shyir Rev in "Green Lantern: The Animated Series" before enjoying a lengthy run as Gotham City Police Department mainstay Jim Gordon on "Beware the Batman."
In the eyes of many, Kurtwood Smith's lasting legacy will be his time as Red Forman on "That '70s Show." However, especially in an era where superhero media is all the rage, it's worth recognizing his many contributions to the DC universe. Perhaps someday he'll take on a live-action film or TV show, but if that day never comes, he has more than left his mark on the world of animated heroes and villains.