Raging Bull Boxer Jake LaMotta Dead At 95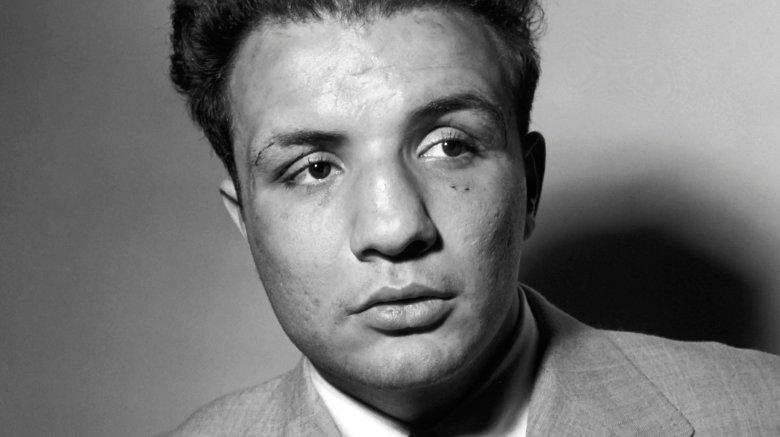 Getty Images
Jake LaMotta, the champion boxer portrayed by Robert De Niro in Martin Scorsese's Raging Bull, has died. He was 95. His family confirmed the death in a Facebook post.
Fighting primarily as a middleweight from 1941 through 1954, LaMotta began his career with a 14-0-1 record before suffering a knockdown. He fought Sugar Ray Robinson six times and those matches were legendary. LaMotto won only one of them, the first rematch in 1943 when he sent Robinson through the ropes in the eighth round. LaMotta won the World Middleweight Championship by knocking out Marcel Cerdan in 1949.
Scorsese based 1980's Raging Bull on LaMotta, and the gritty, black-and-white film is widely considered to be one of the greatest sports movies of all time. It earned eight Oscar nominations including Best Picture, and it brought De Niro his only Academy Award for Best Actor. "Rest in peace, Champ," De Niro said in a statement (via Deadline).
After LaMotta retired from boxing, he also did stand-up comedy and appeared in more than 15 movies including the Oscar-nominated The Hustler in 1961 opposite Paul Newman, and 1991's New Jack City. He also appeared as different characters in five episodes of the sitcom Car 54, Where Are You? in the '60s.
Take a look back at other stars we've lost this year.