What's The Song In The Punisher Trailer?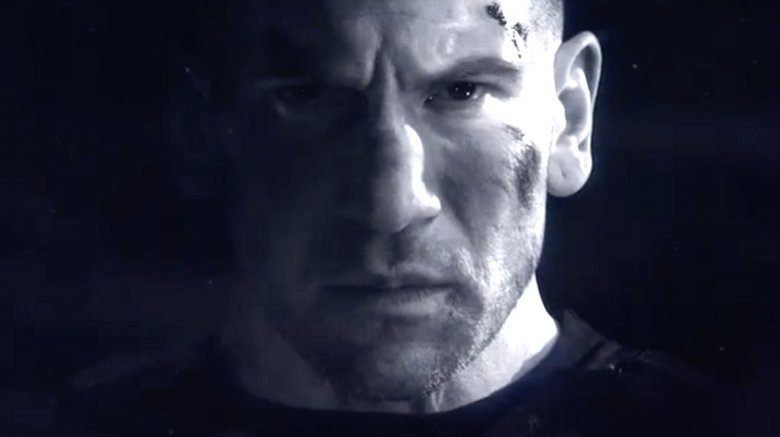 Netflix
If the soundtrack to the first trailer for The Punisher doesn't give you chills, you can never claim to be a true metalhead. 
Netflix released the official trailer for the upcoming Marvel series, and it's perfectly set to Metallica's "One" from ...And Justice for All, the fourth album by the legendary California metal outfit. 
The trailer begins with Frank Castle (Jon Bernthal) strumming the song, released in 1988, on his acoustic guitar. But after the Marvel logo hits, the trailer shifts to the Metallica version, embellished with some added machine gun effects to the famously staccato track. 
It's an incredible fit for The Punisher, which centers on a former military man who becomes a vigilante after the murder of his family. Metallica frontman James Hetfield and drummer Lars Ulrich wrote the song based on the idea of a World War I soldier who loses all of his limbs and the ability to see, speak, and hear. It's a seven-minute epic that begins with the sound effects of war, then shifts from a mournful ballad into a ferocious headbanger. 
The lyrics near the end are especially fitting: "Darkness, imprisoning me / all that I see / absolute horror / I cannot live / I cannot die/ trapped in myself / body my holding cell."
Metallica also made an incredibly evocative video for the song, which debuted on MTV in 1989. There are actually three versions, but the most famous contained both footage of the band performing in an empty warehouse and scenes from the 1971 film adaptation of Johnny Got His Gun, which has a plot very similar to the theme of "One." Check out that video below.
There's still no official release date for The Punisher, but it wouldn't be shocking if Netflix released the first season with no warning. After all, that's what the Punisher would do.