The Funniest Character On That '70s Show According To Fans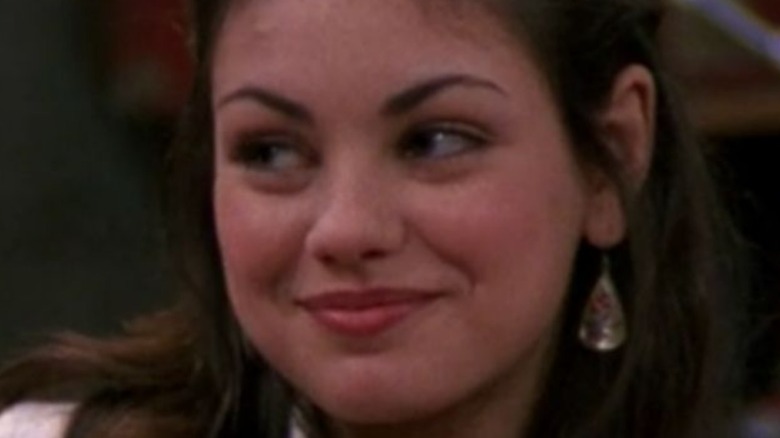 Fox
In a rather saturated sitcom landscape, "That '70s Show" hardly struggled to stand out from the pack upon premiering in 1998. Maybe this had to do with its retro aesthetic, which took television viewers on a trip down memory lane to years gone by. Then again, perhaps the standout cast of rising stars like Mila Kunis and Topher Grace mixed with seasoned acting veterans such as Kurtwood Smith and Debra Jo Rupp pulled audiences in. At the same time, one would be remiss not to consider the importance of the show's writing and its characters.
During its eight seasons on the air, "That '70s Show" provided fans with a nice blend of drama, suspense, and, of course, comedy. Although, the latter of the three definitely took precedent in just about every episode. Whether it was Red Forman (Smith) dropping one of his famous one-liners or Eric Forman (Grace) and his Point Place, Wisconsin pals ending up on the wrong end of a sticky situation, the series always went above and beyond to make viewers laugh. Although, by the time the series ended, some characters clearly succeeded at this more often than others.
As evidence of this, here's the "That '70s Show" mainstay that fans believe is the funniest of the entire cast.
That '70s Show fans think Kelso is absolutely hilarious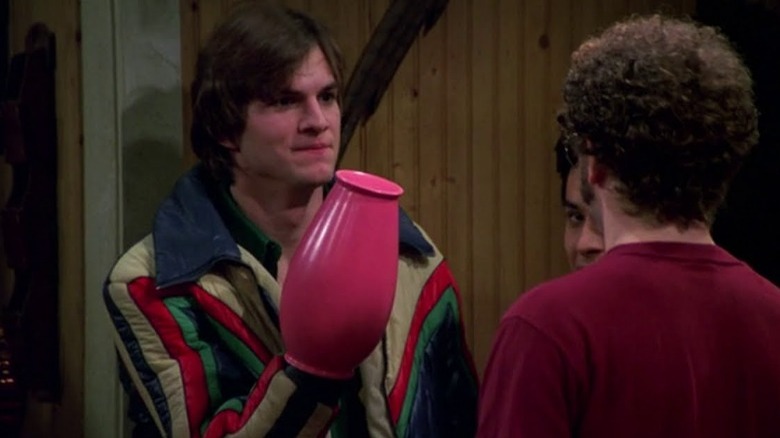 Fox
Reddit user Spencer1233 put it to a vote, asking the "That '70s Show" community which character they believe to be the funniest of a select grouping. Eric Forman came in last with 241 votes, Fez (Wilmer Valderrama) left him in the dust at 326 votes, Steven Hyde (Danny Masterson) scored second place with 357 votes, leaving Michael Kelso (Ashton Kutcher) to take home the top spot in a landslide 877 vote victory. However, it's worth noting that not many people voiced their support for him in the comments. Still, that's not to say he didn't provide a host of funny moments during his time on the show.
As we approach two decades since the conclusion of "That '70s Show," Michael Kelso remains one of the most memorable and popular characters it ever featured. In the eyes of Ashton Kutcher himself, this connection with fans comes down to how he approached the role way back when. "The key is not to play stupid. You can feel for a naïve person because it's not his fault, but you have no sympathy for a stupid person," he told Rolling Stone in a 2003 interview, explaining that he could play Kelso as a goofball, but he couldn't allow fans to mistake that portrayal for stupidity. Evidently, they didn't, and the rest is history.
"That '70s Show" is packed with unforgettably hilarious moments and lines, but depending on who you ask, Michael Kelso boasts more than most.