The Purge Prequel Reportedly Finds Its Stars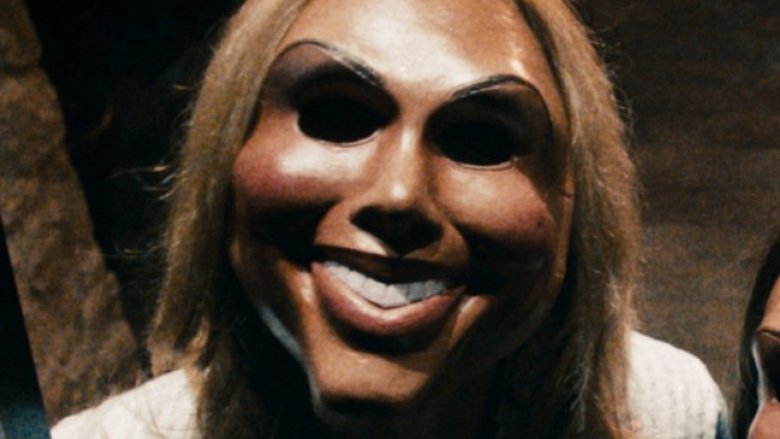 The Purge may have found its next potential victims. According to The Tracking Board, Insecure's Y'lan Noel and Training Day's Lex Scott Davis have joined the series' upcoming prequel, The Purge: The Island.
The Purge creator James DeMonaco previously revealed that the fourth film in the popular franchise is set to tell the story of the first, experimental Purge night. (The Purge, for the uninitiated, is set in a world in which the government has set one night a year in which all crime is legal in an effort to help revitalize a stagnant economy.) The movie will be set on Staten Island, where residents have been offered a cash incentive to stick around for the Purge night. 
"People from Staten Island can easily go to Brooklyn for the evening, so what they do is start promising very decent sums of money for the very poor people in the neighborhood," he previously told Vulture. "It becomes a monetization of murder and violence, incentivizing killing and keeping people around for them to be victims. So you see the inception of how grotesque the idea of the Purge is, and the manipulation upon the society."
While there's no word yet on who Noel or Davis will play, DeMonaco had previously teased the film's male lead, William, as an anti-hero inspired by Clint Eastwood in Unforgiven. "It's this very cool, modern kind of badass who redeems himself through the story," DeMonaco said, adding that the movie's "kick ass" third act will make it the most "crowd-pleasing" film of the franchise so far.
Noel could certainly be up to the task of taking on that role. The actor currently stars on HBO's hit comedy, and he has previously appeared in The Spartan King, House of Another, and The Hustle. Davis, meanwhile, is also known for Two Strangers, ColorBlind, The Exes, The Reunion, and for playing the title character in Toni Braxton: Unbreak My Heart.
The Purge: The Island will be directed by Burning Sands' Gerald McMurray based on a script from DeMonaco. The film has a July 4, 2019 release date; for now, read up on the untold truth of The Purge.