The Major Lila Clue In The Umbrella Academy Season 2 You Might Have Missed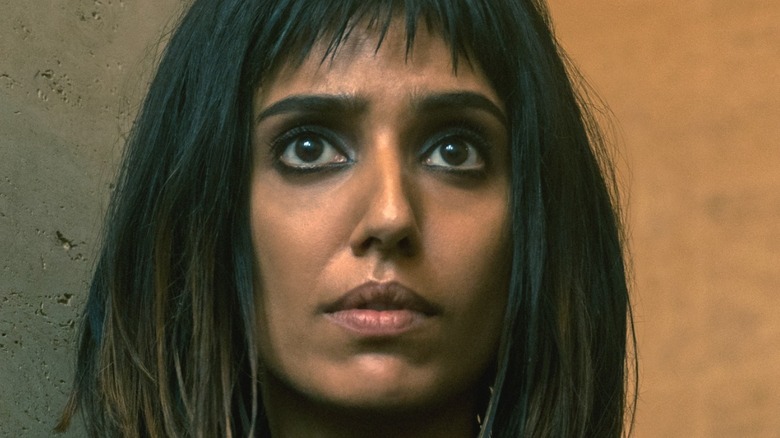 Christos Kalohoridis/Netflix
"The Umbrella Academy" is definitely one of the weirder and wackier comic book television adaptations currently on the air. The show centers on the Hargreeves siblings, a group of seven superpowered individuals who are adopted by Sir Reginald Hargreeves (Colm Feore), an eccentric and wealthy industrialist. Reginald oversees their training during their childhood years, pushing them to extreme lengths in order to be the best at what they do. Of course, that ends up backfiring when the siblings enter adulthood, get jaded about the lives they've led, and must learn how to truth one another after Reginald's death because they have a bigger mission ahead of them. That major plot point, which is spread across Seasons 1 and 2, concerns the siblings trying to stop an impending apocalypse from taking place. Season 2 also heavily involves time travel, with all of the siblings being thrown back in time to Dallas in the early 1960s.
Season 2 of "The Umbrella Academy" also introduces Lila Pitts (Ritu Arya), a character who at first seems to merely be a love interest for Diego Hargreeves (David Castañeda) as he tries to escape 1963. It's not long before she is revealed to be much more than who she appears to be. We learn that Lila was born on the same day as the other Hargreeves children and possesses the incredible power of mirroring the superpowers of others. Lila also works for the Temps Commission, the organization trying to stop the Umbrella Academy team from preventing the apocalypse.
Despite Lila's efforts to deceive Diego and gain his trust in order to stop him and his siblings from succeeding in their mission, there's a minor but very important clue about her true self early on in Season 2 that some fans might have completely missed on their first viewing.
Lila's Vans should have viewers on high alert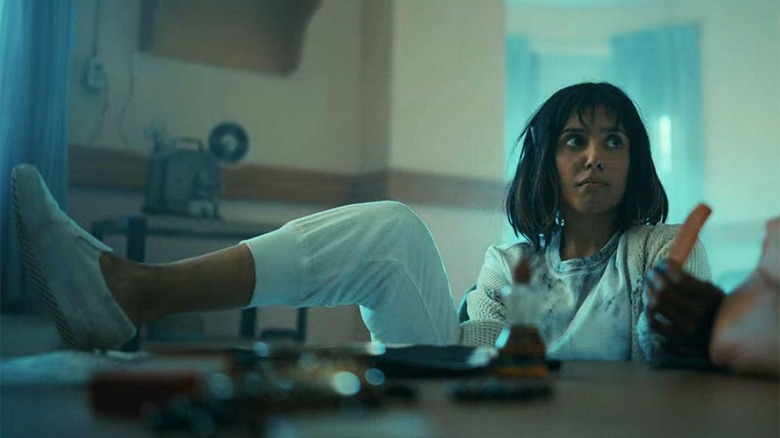 Netflix
As pointed out by u/biggyboggy2506 in a January 2021 post on the r/UmbrellaAcademy subreddit, while Diego and Lila are in the psychiatric hospital early in Season 2, one shot shows Lila wearing what appear to be Vans shoes. The original Vans weren't created until 1966, per the official Vans site. But, crucially, this season takes place in 1963. Additionally, the Vans site notes that the type of shoe that Lila is wearing was not created until 1977. While this could easily just be a production mistake (or an entirely different kind of slip-on shoe), many in the thread believe that this could be a clue that Lila is not being who she appears to be — someone who is actually from 1963.
Redditor u/MartyElise also correctly points out that Lila tries to high-five the character Five (Aidan Gallagher), which is another giveaway that she's a suspicious character. According to Business Insider's look at the history of the gesture, high-fiving was not a thing until 1977. Again, this could just be another thing that the producers didn't double-check before including, but considering that the Vans shoes Lila wears and the high-five both originated in the same year, it seems more than just a coincidence. Either way, even if it wasn't intentional, it's still a fun little bit of attention to detail on the part of "The Umbrella Academy" fanbase.