Actors Who Slipped Up And Spoiled Plot Details To Fans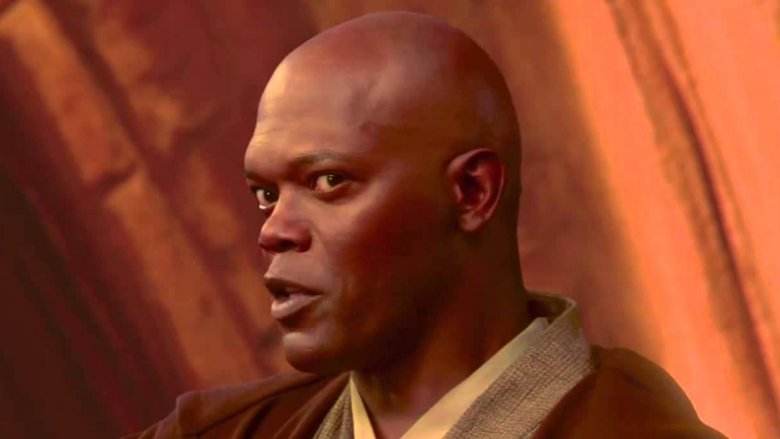 Most every major film these days gets a big media push in the weeks before it hits theaters—stars make the rounds at entertainment magazines, websites, and talk shows to whet the audience's appetite by describing the movie and making it sound irresistible. But sometimes, these stars reveal too much—and end up spoiling some major plot details in the process.
David Prowse, The Empire Strikes Back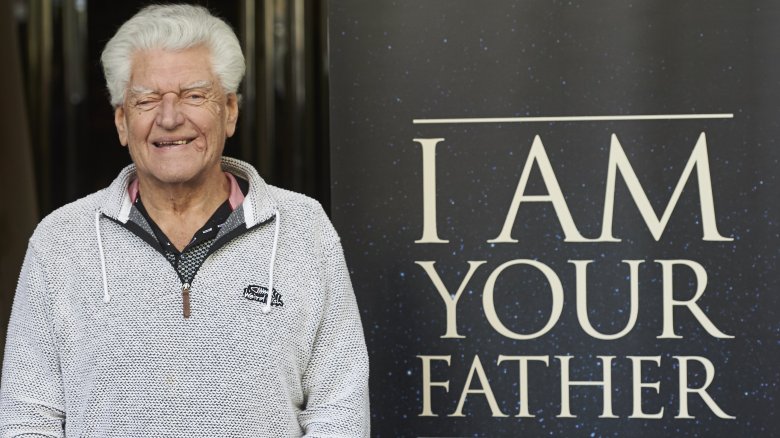 Getty Images
David Prowse played Darth Vader in the original Star Wars trilogy. (Or at least, he was the guy in the Vader costume and helmet; James Earl Jones provided the voice, and Sebastian Shaw played the unmasked villain at the end of Return of the Jedi.) Even though Prowse's image wasn't as well-known as those of co-stars like Mark Hamill or Harrison Ford, the first wave of Star Wars mania in 1978 was so huge that a Prowse meet-and-greet in Berkeley, California, drew 1,000 people. 
The British actor delighted the audience at the event with stories about his career and the first Star Wars movie, including news that a sequel was in pre-production. Prowse promised that "Star Wars II" would feature a lightsaber battle between Luke Skywalker and Darth Vader, during which Darth Vader would reveal to Luke that he was his father. Star Wars II became The Empire Strikes Back, of course, and it featured the exact same twist Prowse had spoiled years before.
Billy Dee Williams, The Empire Strikes Back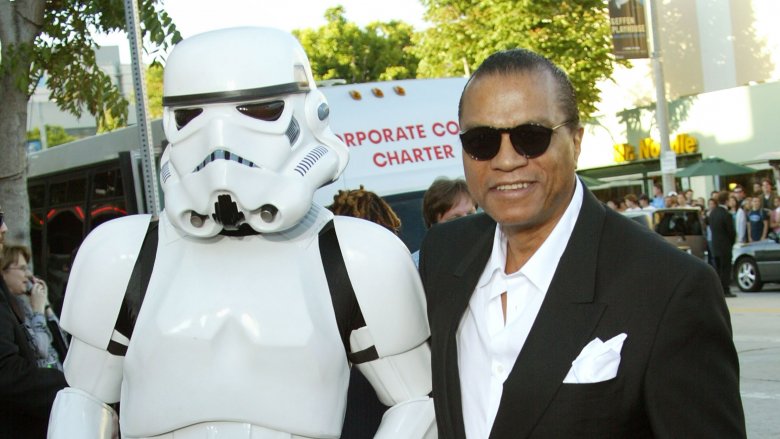 Getty Images
Prowse wasn't the only cast member from The Empire Strikes Back to spoil the movie. Billy Dee Williams, who played the irresistibly roguish Lando Calrissian, spilled another Star Wars secret, but on a much higher-profile venue: NBC's long-running morning show Today. 
To be fair, Williams had to reveal that Lando wasn't really a bad guy, just a crafty manipulator. He seemed to get a little defensive when the interviewer (who couldn't pronounce "Calrissian") labeled his character as evil, and interjected that Lando is "just a guy caught in a situation. I mean, there's Darth Vader, there's his best friend, and there's his situation. And he's got to figure out how he's going to deal with all this."
In the grand scheme of Star Wars spoilers, it's a pretty minor reveal—but on the other hand, it did ruin a pretty significant plot twist for anyone who watched the interview before the movie.
Rachel McAdams, The Time Traveler's Wife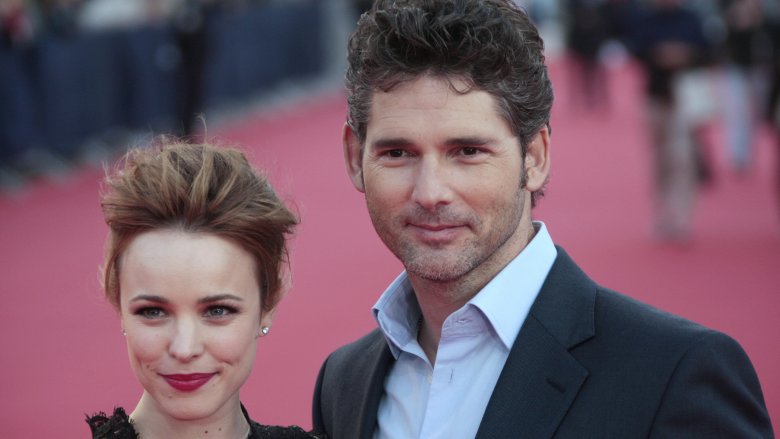 Getty Images
Like most time travel movies, The Time Traveler's Wife has a complicated premise. That makes for a fine line, then, between explaining a movie's plot and spoiling the movie entirely. 
Time Traveler's Wife star Rachel McAdams accidentally crossed that line while promoting the film on The Daily Show. Host Jon Stewart asked how far outside the present the story's time-traveling husband (Eric Bana) was able to journey, and McAdams explained, "He goes as far as his own childhood ... He goes forward as far as his own death." After a moment of silence in which McAdams realized what she'd done, Stewart replied, "Whoa! He knows how he's gonna die before he dies?" McAdams, a little embarrassed, sighed, "Now we've ruined everything."
It's probably worth mentioning that the movie was based on the 2003 Audrey Niffenegger bestseller of the same name, and fans of the book most definitely were already aware of the title character's fate. Still, promoting a film romance by spoiling a death is usually not the best way to go.
Will Smith, I Am Legend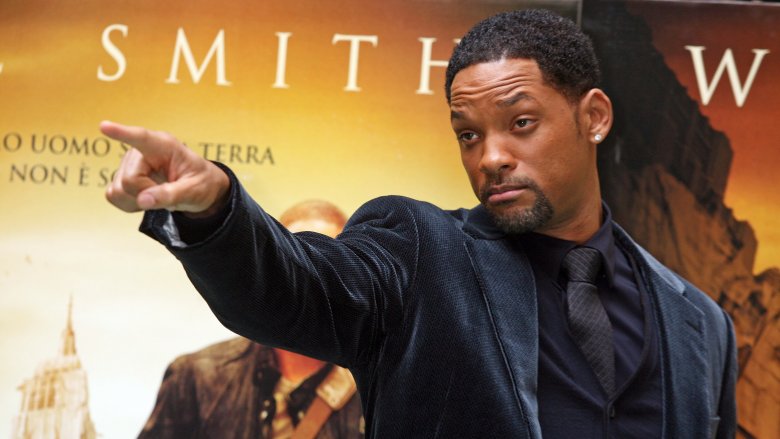 Getty Images
Richard Matheson's 1954 post-apocalyptic novel I Am Legend has been adapted for the screen a few times, starting with 1964's The Last Man on Earth, followed by The Omega Man in 1971, and most recently in 2007 with Will Smith's I Am Legend. It wasn't exactly a new story, in other words, merely a retelling for a new generation. But Smith still should've tried a little harder to not spoil the film. While promoting I Am Legend at a press conference in Tokyo, he explained the entire plot...including the movie's spectacular ending. According to a Reuters news report of the event, the film's publicity handlers asked reporters present to not print Smith's movie-spoiling remarks.
Sylvester Stallone, Creed
Sylvester Stallone produced—and earned a Best Supporting Actor nomination—for his role in Creed, a Rocky franchise spinoff that helped revive the blockbuster series he created in the '70s. In 2014, he tweeted out an artsy, sentimental photo of the filmmaking process behind the film. Captioned, "Where the screenwriting is done," the picture showed a pair of glasses, some handwritten notes...and the last page of the script for Creed. The page was upside down, but if fans wanted to know how the movie ended, all they had to do was flip the photo and zoom in a little.
Ian McShane, Game of Thrones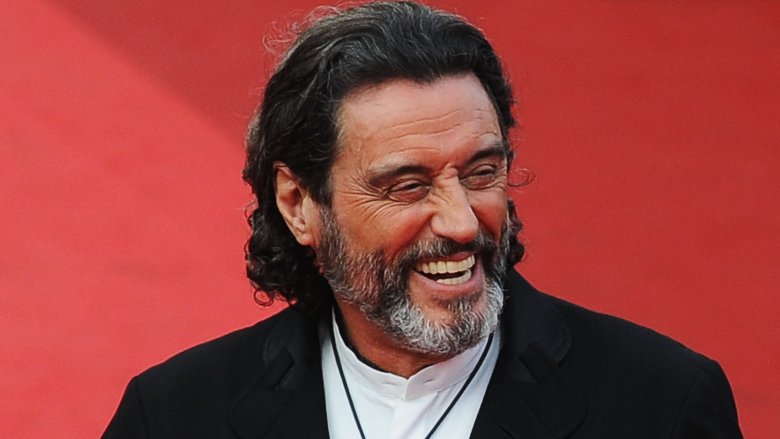 Getty Images
Game of Thrones fans were thrilled when it was announced that Ian McShane—forever Al Swearengen on Deadwood—would join the cast of HBO's epic fantasy series in its sixth season. In an interview on BBC Breakfast about his role as Brother Ray, however, he gave away a little too much. 
"I bring back a much-loved character who everybody thinks is dead," McShane said. Vanity Fair connected the dots and determined that McShane meant the Hound, as actor Rory McCann had been spotted on set. 
Informed he'd upset some people with his casual plot spoiling, McShane offered Game of Thrones fans a verbal eyeroll. "You say the slightest thing and the internet goes ape," he told The Telegraph. "I was accused of giving the plot away, but I just think get a f***ing life." And then McShane spilled another plot detail: asked whether he wanted to commit to a long-term TV series, he said he signed on for Thrones because the showrunners "said it would only be for one episode, so I said, 'So that means I must die at the end of it. Great, I'm in.'"
Hugh Jackman, Logan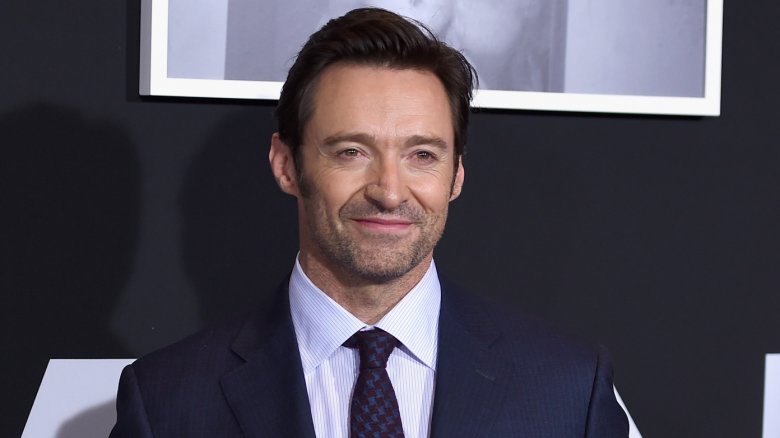 Getty Images
Logan marked the end of Hugh Jackman's 17-year journey playing Wolverine across eight X-Men films. And while the X-franchise will continue with the heroes played by younger actors, Wolverine doesn't really age, so there was essentially only one way that the character—and Jackman's portrayal of him—could end: with Wolverine's death. Still, it wasn't cool when Jackman, on the week Logan hit theaters, told Entertainment Weekly that's how it ended. "In the end, he must give his life to save someone else," he revealed, adding that he "thought that was really powerful." He wasn't wrong, although it might have been even more powerful if he'd managed to keep it to himself.
Jiang Wen, Rogue One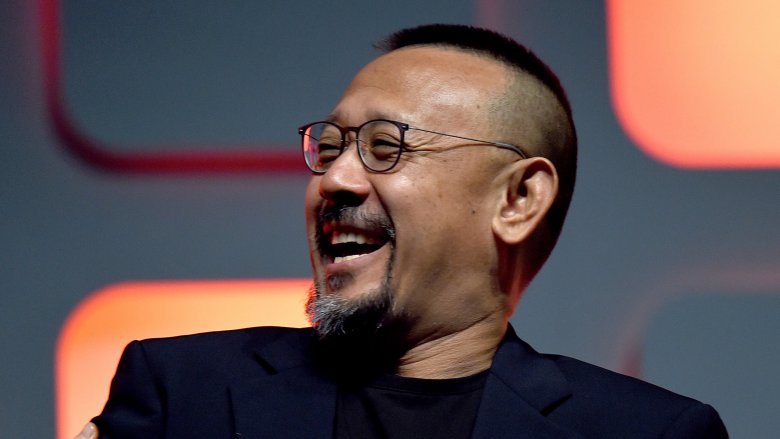 Getty Images
Millions of people were excited for Rogue One, the first in a planned series of standalone Star Wars spinoff movies. Among the most pumped? The people who took time out of their lives—and paid some of their hard-earned cash—to attend Star Wars Celebration Europe, where actor Jiang Wen blew the Rogue One ending for everyone watching the conference.
Wen portrayed Baze Malbus, one of the ragtag group who comes together to steal the plans for the Death Star to stymie the Empire—and heroically dies in his mission, which Wen mentioned during a livestreamed Star Wars Celebration panel. He would've revealed more details had panel host Gwendolyn Christie not cut him off, warning, "I think you've got to leave it there."
Samuel L. Jackson, Revenge of the Sith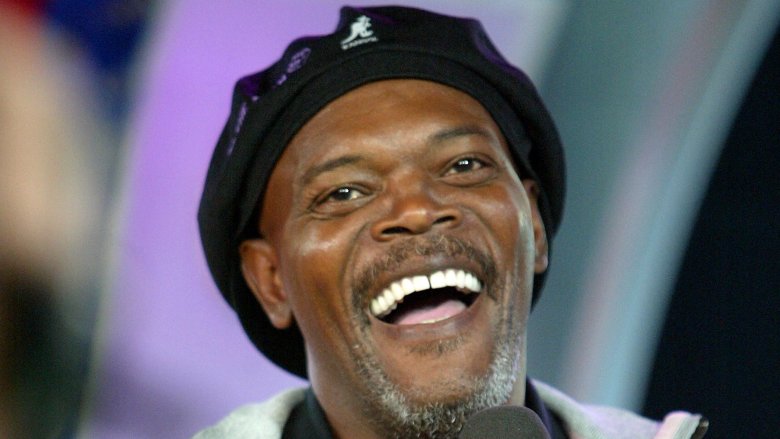 Getty Images
While the Star Wars prequels weren't as well-received as the original trilogy, there are some undeniably great elements of the films—such as the always terrific Samuel L. Jackson as a Jedi named Mace Windu. Prior to the release of the final prequel, 2005's Revenge of the Sith, Jackson sat for an interview with Now Playing. When asked what Windu would be doing in the film, Jackson answered, "Dying!" He then added that he couldn't go into too much detail, but that his character would face "an awesome death."
Of course, hardcore Star Wars fans were already aware that the Jedi faced near-total extinction during the events leading up to the original trilogy, so Windu's death wasn't totally a surprise. Still, having it confirmed this way counts as something of a disturbance in the Force.
Tyler Nelson, Indiana Jones and the Kingdom of the Crystal Skull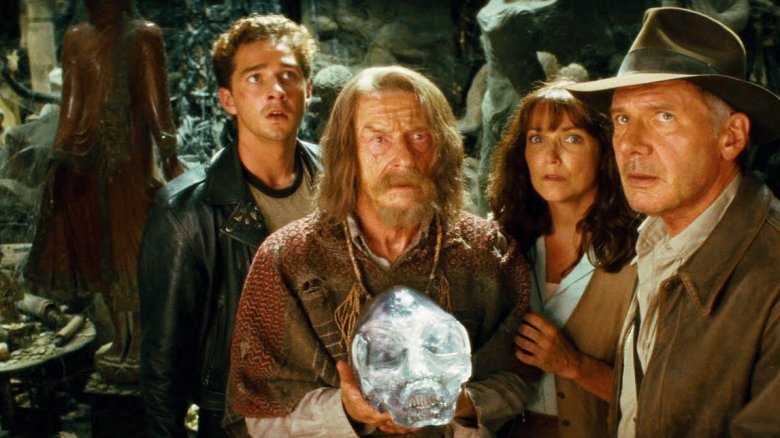 Nearly 20 years passed between the third Indiana Jones movie, 1989's Indiana Jones and the Last Crusade, and the fourth, 2008's Indiana Jones and the Kingdom of the Crystal Skull. Fans were very excited for Indy's return—and so was Tyler Nelson, a 23-year-old actor just getting his start who landed a bit part in the film as a Russian soldier. 
In September 2007, months before the film's release, Nelson gave an interview to Oklahoma's Edmond Sun, his hometown newspaper. In the "local boy makes good" story, Nelson provided tons of details about Crystal Skull, such as how the plot concerned "the Soviet Army searching for a crucifix skull in the jungles of South America" and threatening to "kill Karen, his old flame from the Lost Ark." Nelson also mentioned that he played one of the soldiers who "took Indiana Jones hostage and managed to find the skull" and that he "saw Harrison Ford strapped to a chair being interrogated." 
Nelson's loose lips produced spoiler gold for fans determined to know more about the long-awaited sequel. Unfortunately for the young actor, he'd signed a confidentiality agreement—divulging any details of the movie left him subject to a lawsuit from producer Lucasfilm, and that's exactly what happened. Terms of the suit weren't released, but a Superior Court in California ruled that Nelson violated his agreement. To add insult to self-inflicted injury, his scene was reportedly cut out of the movie.