Judi Dench In Talks For Kenneth Branagh's Artemis Fowl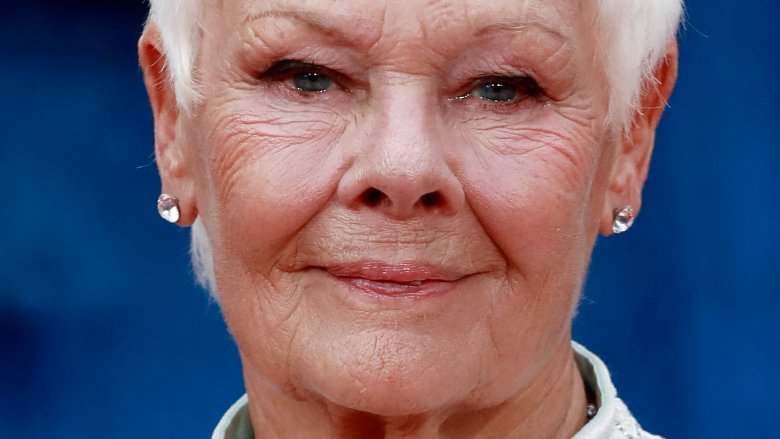 Getty Images
Acting legend Judi Dench is in early talks to join director Kenneth Branagh's Artemis Fowl movie adaptation, Variety reports. 
Written by Eoin Colfer, the Artemis Fowl book series centers around the wise-beyond-his-years eponymous mastermind Artemis Fowl II, who, at just 12 years old, plots to extort gold from a species known as the Fairy People. Artemis' plans place him directly in the crosshairs of dangerous and powerful creatures, and over time, he becomes an antihero as opposed to an all-out villain. He often collaborates with the fairies he originally intended to blackmail in efforts to halt the onslaught of violence and chaos by a group of nefarious megalomaniacs.
It's currently unclear which character Dench is being considered for, but we'll update you when we know more. 
Irish playwright Conor McPherson is attached to pen the Artemis Fowl script, with Harvey Weinstein and director Branagh serving as producers. Executive producing the adaptation is Judy Hoffland. Seth Spector will oversee the project for The Weinstein Company, alongside Tendo Nagenda and Chaz Salembier, who are overseeing it for Disney.
If Dench truly does join Artemis Fowl, it will mark another collaboration between her and Branagh. The pair recently teamed up on Murder on the Orient Express, which also stars Willem Dafoe, Derek Jacobi, Josh Gad, Daisy Ridley, Penelope Cruz, Michelle Pfeiffer, Leslie Odom Jr., Sergei Polunin, Olivia Colman, and Manuel Garcia-Rulfo. Dench and Branagh also starred together on the 2015 West End production of The Winter's Tale. 
Artemis Fowl is slated for release on August 9, 2019, one of the many films to get excited about seeing that year.