Netflix Shuts Down Stranger Things-Themed Bar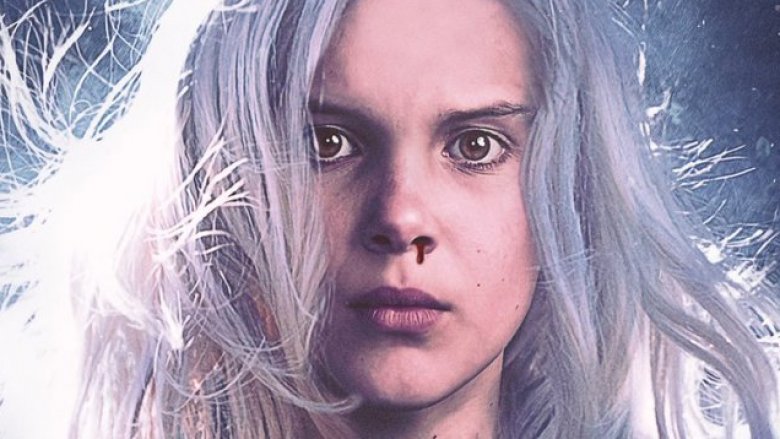 The only thing more terrifying than the Demogorgon is getting into legal trouble with one of the biggest streaming services in the world. 
According to Illinois news outlet DNA Info, Netflix is ordering a Stranger Things-themed bar in Chicago to shut down. Thankfully, however, the company is doing so in an adorably firm-but-fair way. 
The venue in question is a pop-up bar called The Upside Down, which opened in the Windy City back in August for a six-week run. Mixologists serve craft cocktails amid a setting that blends together Joyce Byers' (Winona Ryder) twinkling lights-filled and letter-adored living room with the eerie Mirkwood Forest. Drinks are set down atop coasters with Eleven (Millie Bobby Brown) and her favorite treat, an Eggo waffle, printed on them.
The bar gained massive popularity amongst locals, many of whom had hoped it would be allowed to stay open past its original run. This, of course, isn't an option now that The Upside Down has received a cease and desist letter from Netflix that insists the folks behind the bar close shop by the originally scheduled end date of October 1. 
"My walkie talkie is busted so I had to write this note instead. I heard you launched a Stranger Things pop-up bar at your Logan Square location. Look, I don't want you to think I'm a total wastoid, and I love how much you guys love the show. (Just wait until you see season 2!) But unless I'm living in the Upside Down, I don't think we did a deal with you for this pop-up. You're obviously creative types, so I'm sure you can appreciate that it's important to us to have a say in how our fans encounter the worlds we build," the letter reads. (Netflix's director/senior counsel of content and brand IP is noted as the author.)
It continues, "We're not going to go full Dr. Brenner on you, but we ask that you please (1) not extend the pop-up beyond its six-week run ending in September, and (2) reach out to us for permission if you plan to do something like this again. We love our fans more than anything, but you should know that the Demogorgon is not always as forgiving. So please don't make us call your mom."
Netflix could have easily smacked the hammer down on the bar and ordered that it close immediately, as the "cease" portion of "cease and desist" generally implies "right now," but it's nice to see that the company is allowing the bar operate until its originally slated closing date. It's also great to see that the letter was chock-full of Stranger Things references and a ton of welcoming language, rather than harsh legal jargon.
The Upside Down bar manager Jared Saul wrote in an email to DNA Info discussing the situation, emphasizing that there are no hard feelings between the bar's creators and Netflix. "If Netflix were OK with us running The Upside Down project through the season two premiere and the Halloween weekend, we would most definitely have continued this incredible party a little bit longer! It's been so much fun for us and for fans of Stranger Things and has even introduced the show to new fans here in Chicago who weren't aware of the show before visiting the pop-up."
Stranger Things is set to return on Netflix on October 27. In the meantime, take a look at what we think could happen in the next season.