Dunkirk, The Strain Stars Join Bodybuilding Biopic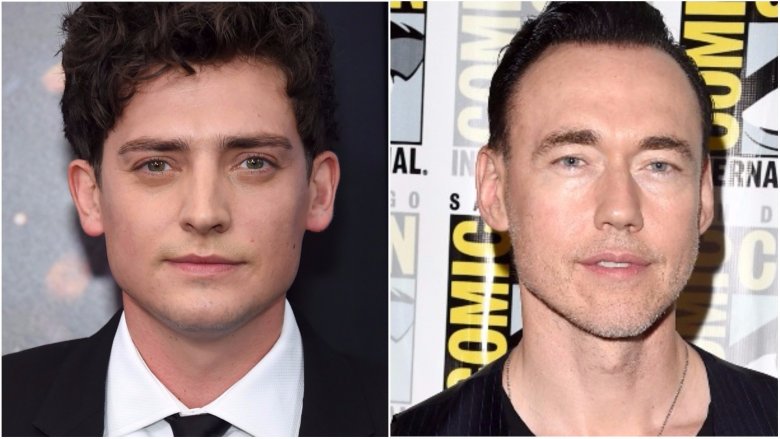 Getty Images
An upcoming movie about the birth of the sport of bodybuilding just bulked up its cast with some recognizable faces, Deadline reports.
Bigger, which will follow the story of Ben and Joe Weider as they combat poverty and anti-Semitism to create the modern fitness industry, has cast Dunkirk's Aneurin Barnard and The Strain's Kevin Durand in leading roles. They will be joining Teen Wolf's Tyler Hoechlin at the head of the cast. 
Barnard will play Ben Weider, the younger brother of Hoechlin's Joe Weider, who together created the Mr. Olympia franchise of bodybuilding contests which, among other things, would one day lead to the discovery of Arnold Schwarzenegger as a talent to watch. In addition to all-but-inventing the rules and regulations of the modern sport of bodybuilding, they also started a formidable empire of fitness-related magazines together, including Muscle & Fitness, Men's Fitness, Flex, and Shape.
Durand, who currently stars in the soon-to-conclude The Strain on FX, will star in Bigger as magazine publisher Bill Hauk, a rival and nemesis to the Weider brothers as they attempt to get their life's work off the ground.
Production on Bigger will begin in October 2017 in Alabama. The movie will be directed by filmmaker George Gallo, who previously wrote Bad Boys and Midnight Run. Gallo also wrote the script along with Andy Weiss and Brad and Ellen Furman. 
Bigger will be the first time the true story of the Weider brothers has been fictionalized on-screen. For other "true story" movies that played a little fast-and-loose with their interpretation of the facts, check out our feature on true story movies that lied to you.