Stranger Things 2 Might End With A Cliffhanger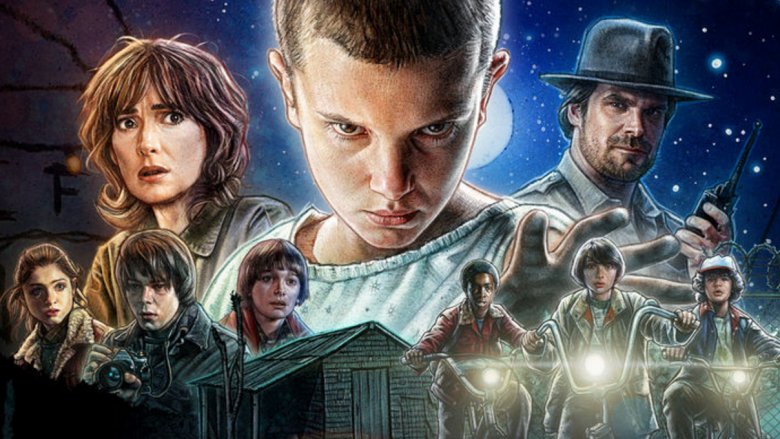 Netflix
We'll probably have some questions when the second season of Stranger Things comes to an end.
Showrunners Matt and Ross Duffer spoke about the upcoming season to TV Line, and they hinted that while the season does have a satisfying ending, it also leaves the door open for more.
"It wraps up very nicely, I think," Ross said. "People will feel satisfied. There's a hint of what is to come." However, Matt said that, on a scale of one to 10, the second season will end on a cliffhanger that ranks "7.5."
The brothers also said they haven't decided when the series will come to an ultimate conclusion, although there have been indications that it could run four or five seasons. But the Duffers seem to have the big picture pretty mapped out. "I don't think this storyline is built to sustain that many seasons," Matt said. "That's why we're calling it a 'sequel,' or '2.' We're not going to get into '6' or something like that."
Ross also said that the journey of Eleven (Millie Bobby Brown) will be "very different than what people are going to expect." They said that's because they were shocked to see how good of an actress Brown turned out to be. "We really wanted to put her on an emotional rollercoaster this year, and she knocks it out of the park."
They also reiterated that Barb (Shannon Purser) won't return in season 2. "But her spirit lives on. There's plenty of Barb talk throughout the season," Ross said. "She left a hole with both her family and with Nancy (Natalia Dyer), too. The Byers got Will (Noah Schnapp) back, but they did not get their daughter back. So we sort of see the repercussions of that."
Stranger Things returns to Netflix on Oct. 27. Meanwhile, we've got some theories about what we'll see this season.