The Underrated Drew Barrymore Rom-Com You Should Be Watching On Disney+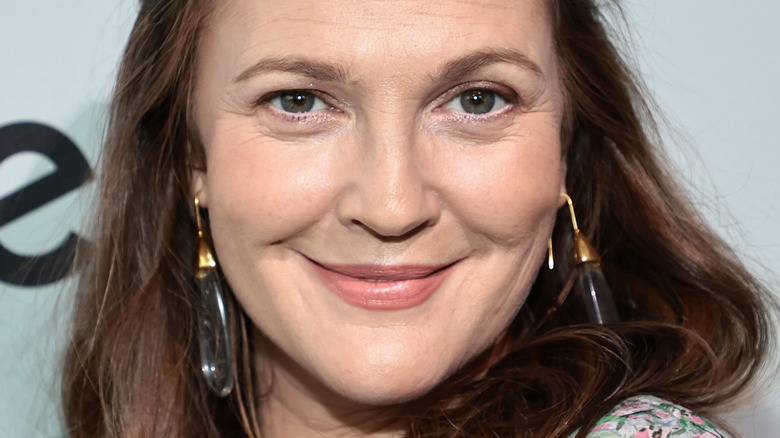 Jamie Mccarthy/Getty Images
With a decades-long career to her name, Drew Barrymore's varied roles span multiple genres. From family classics ("E.T. the Extra-Terrestrial") to horror mainstays ("Firestarter," "Scream"), the former child star has done it all. She even branched out into daytime TV in 2020 with the launch of her eponymous talk show. 
But, as fans of the "Charlie's Angels" star know, we can't talk about her career without mentioning her many romantic comedies. Barrymore and real-life friend Adam Sandler starred in a string of rom-coms together: 1998's "The Wedding Singer," 2004's "50 First Dates," and 2014's "Blended." Barrymore's characters also found love in 2005's "Fever Pitch" opposite Jimmy Fallon, and in 2011's "Going the Distance" with co-star Justin Long.
However, despite the outsize chunk that rom-coms take up on her resume, Barrymore hasn't always had success with them. In fact, a look at her Rotten Tomatoes profile show's a pretty mixed bag in terms of audience and critical reception for the films listed above. But there is one hidden gem from 1999 that is essential viewing if you're a fan of rom-coms or Barrymore — and especially if you're a fan of both. 
Never Been Kissed is a charming and fun rom com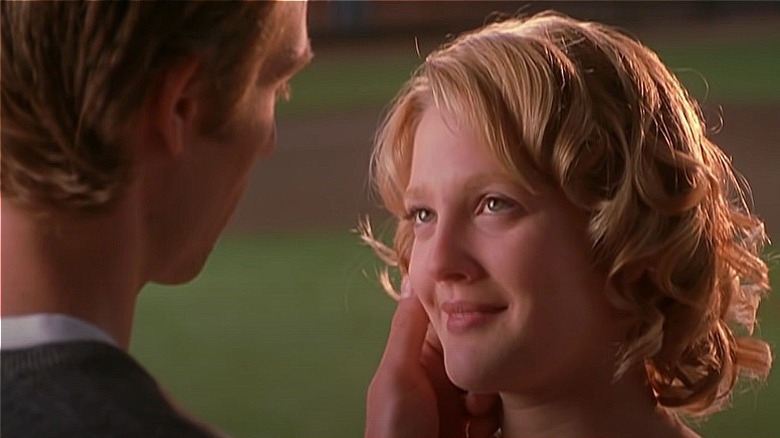 20th Century Fox/Disney+
"Never Been Kissed" stars Barrymore as Josie Geller, a 25-year-old junior copywriter at the Chicago Sun-Times. Josie is assigned to pose as a student at her former high school in order to research teen culture, but things get complicated when she develops feelings for English teacher Sam Coulson (Michael Vartan).
Looking back on the film at its 20th anniversary, Chelsea Steiner of The Mary Sue wrote, "'Never Been Kissed' remains one of the best teen movies and rom-coms of the '90s, and a true ode to nerdy, overly enthusiastic girls of all ages." At the time of the release, Lael Loewenstein of Variety credited the film's success to its lead actress, writing, "Barrymore shines throughout. ... she renders Josie a thoroughly winning and sympathetic heroine. Even Estelle Tang of Elle, who wrote a critical piece on the film, calling it "the weirdest, most screwed up romantic comedy of all time" (mainly regarding the fact that the main romance involves a teacher developing feelings for who he thinks is a teenager) admitted to loving the film regardless and having seen it many times over. 
It seems that even the critics, a small majority of whom disliked the film overall, tend to agree that Barrymore makes the perfect charming rom-com lead. Audiences apparently feel the same way, having given the film an overall 69% approval rating on Rotten Tomatoes. The 1999 film is currently available to stream on Disney+.