Jigsaw Character Posters Introduce A Killer Cult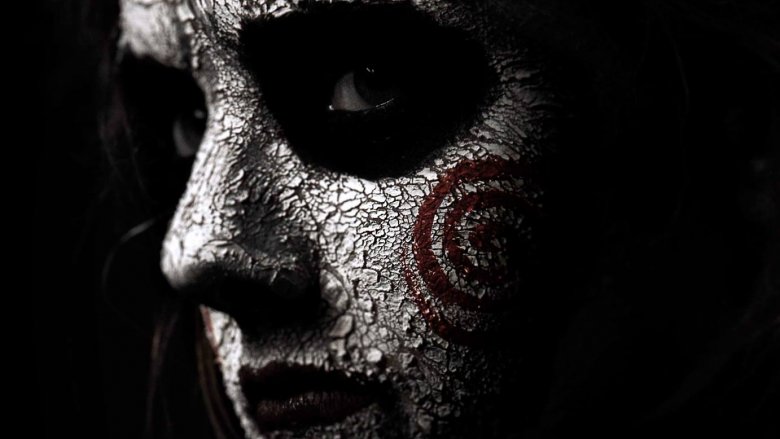 Lionsgate
Jigsaw is bringing back the infamous Saw series' killer once again this Halloween, and he's made some new friends during the years he's been away.
Coming out seven years after the series' seventh installment, alternately titled Saw VII, Saw 3D, or most confusingly, Saw: The Final Chapter, Jigsaw will further expand on the story of terminal cancer patient/dead man John "Jigsaw" Kramer as his murderous legacy continues to unfold. 
Bell's character has enjoyed a robust life following his on-screen death at the end of Saw III, continuing to challenge those who don't appreciate their lives with deadly games meant to ignite in them a will to survive. Like the previous four movies, Jigsaw will see the twisted morality of the deceased madman carried on by a group of acolytes, and you can see the cult worship of the new cast on display in these new character posters from Lionsgate below.
If the taglines for the posters are any indication, Jigsaw's near-omnipotent power hasn't waned one bit in the years since his body went into the ground, as even seven years on, new followers are lining up to continue his deviant moral mission. Always seemed like a bit of a stretch that the guy would get followers, if you ask us—your nicer cult leaders tend to decorate with a bit less barbed wire. But hey, the costumes are pretty cool.
You can watch the trailer for the new movie here. It stars Laura Vandervoort, Hannah Anderson, Brittany Allen, Clé Bennett, Callum Keith Rennie, Matt Passmore, Paul Braunstein, and improbably, Tobin Bell as Jigsaw, who must have recorded just so much archival footage before he got his head sawed open over a decade ago. He's just the hardest-working dead guy in the biz. 
Jigsaw is out in theaters just in time for Halloween on October 27. If you're revisiting the series ahead of its continuation, refresh your memory by checking out our feature on the untold truth of Saw.