Jumanji: Welcome To The Jungle Teaser Released Ahead Of New Trailer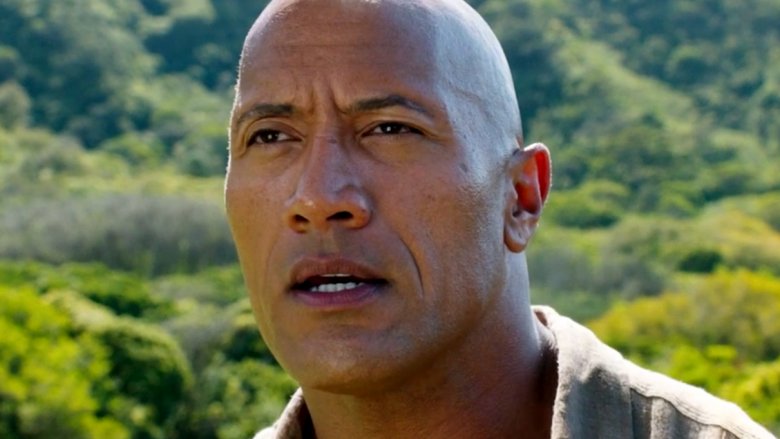 A new trailer for Jumanji: Welcome to the Jungle will arrive on Wednesday (Sept. 20), but Dwayne Johnson couldn't wait that long.
Johnson released a teaser for the trailer, and it puts us smack in the middle of the jungle and far from the high-concept premise. In the follow-up to 1995's Jumanji, a group of high school kidsstumble across an old video game console with a Jumanji game. Once they start playing, they're immediately sucked into the virtual world of the game, each adopting the avatar they chose. 
A gamer kid named Spencer becomes a muscle-bound adventurer (Dwayne Johnson); jock Fridge becomes a diminutive brainiac (Kevin Hart); popular girl Bethany becomes a middle-aged professor (Jack Black); and wallflower Martha becomes a fearless warrior (Karen Gillan). 
Here's the official synopsis: "They discover is that you don't just play Jumanji, you must survive it. To beat the game and return to the real world, they'll have to go on the most dangerous adventure of their lives, discover what Alan Parrish left 20 years ago, and change the way they think about themselves or they'll be stuck in the game forever."
Directed by Jake Kasdan (Bad Teacher), the flick opens Dec. 20. Watch the teaser above, then check out movies that will blow you away this fall.