Atomic Blonde 2 - What We Know So Far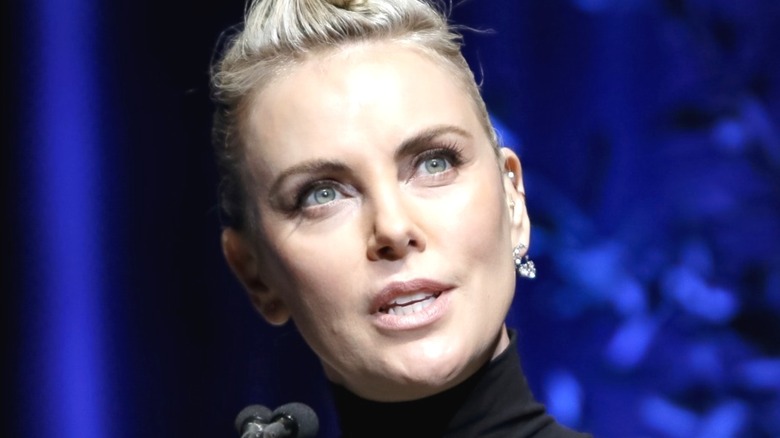 Tibrina Hobson/Getty
"John Wick" changed the action genre forever. It raised the bar for what these kinds of movies could accomplish and showed every other filmmaker out there how to adequately choreograph a fight sequence. Many imitators have emerged in the years since that film's release, and few have managed to stand up to its utter glory. But one movie that certainly could give the franchise a run for its money is 2017's "Atomic Blonde," starring Charlize Theron.
The action/thriller is based on the 2012 graphic novel "The Coldest City" and follows a spy who has to track down a list of double agents being smuggled into the western world on the eve of the Berlin Wall's collapse. The film made waves when it first came out, with many praising it for the same reasons they praised "John Wick." Many fans have anxiously waited for more "Atomic Blonde" since the first one came out, and back in 2018, Theron confirmed that a sequel was in active development (via Deadline). So when can we expect more "Atomic Blonde" to grace our screens?
According to the most recent reports, Atomic Blonde 2 will go straight to streaming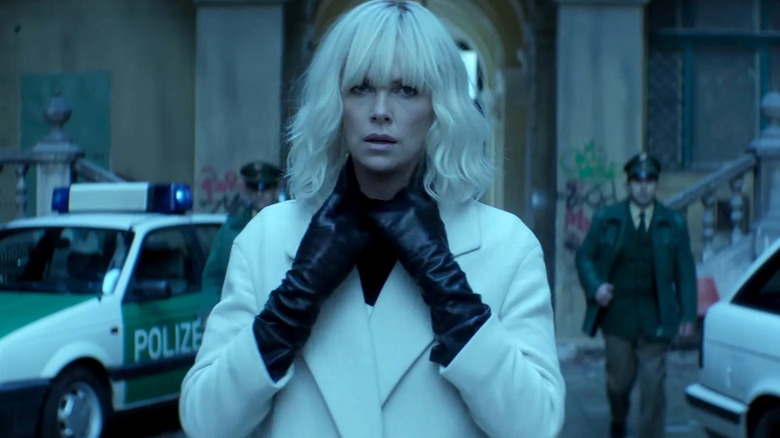 Focus Features
There hasn't been a ton of official confirmations for "Atomic Blonde 2." Any reports that came out regarding the sequel came out a while ago, but as of right now, that's all we have to go off of for when we can expect to see the follow-up. Discussing Film reported in 2020 that the sequel was still in development and that it would turn into a Netflix original film. Theron has already seen a great deal of success bringing action flicks to the streaming platform as her film "The Old Guard" became a big hit when it first released. 
This is in line with what director David Leitch said in a 2019 interview with Slashfilm when he mentioned, "I think there is [still talk of a sequel]. A streaming service is into it. I don't know all the details. I was a work-for-hire on that movie, but at the end of the day, Kelly McCormick — my producing partner and my wife — she will be involved, I'm sure, as a producer. That's how I got the gig in the first place. We'll see." It sounds like Leitch's commitment to returning for the follow-up is still in the air. 
Outside of that, there hasn't been much news in the past year, and there's no confirmed release date yet. There also aren't any reports of who would return to star in the picture, although the assumption is that Charlize Theron would be back in the lead role. Keep checking back for more updates as they become available.