WWE Hall Of Famer Bobby 'The Brain' Heenan Dies At 72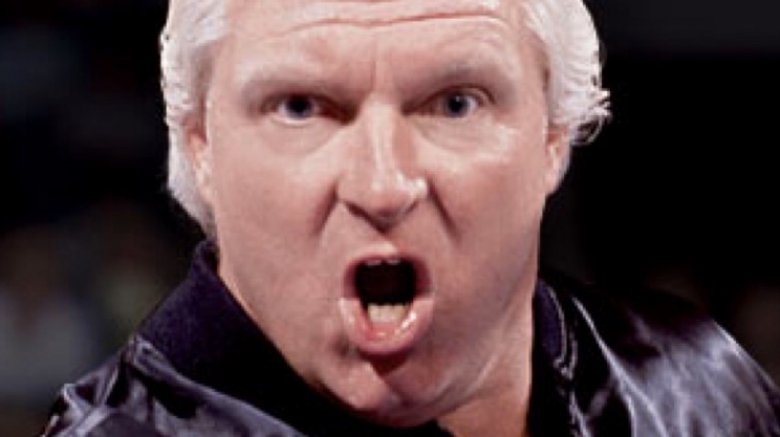 Former wrestler, announcer, Hall of Famer with the World Wrestling Entertainment, and what many regard as the greatest manager in sports-entertainment history Bobby "The Brain" Heenan has died, TMZ confirms. He was 72 years old. 
Heenan's death was first announced by fellow WEE commentator Jim Ross, who tweeted out the harrowing news on Sunday, September 17. "The news of Bobby 'The Brain' Heenan's passing today gutted me. I loved our time together. No one ever did it better than the Wease." 
WWE legend Ric Flair, who was reportedly placed into a medically induced coma earlier this year, tweeted out his condolences. "Bobby Heenan... the greatest manager, one of the greatest announcers, and one of the best in-ring performers in the history of this business," Flair wrote. 
With a dazzling career that spanned over forty years, Heenan was the mastermind (hence the nickname) behind some of the biggest and most prolific sports superstars in modern memory. He got his start as a professional wrestler and manager in the 1960s and through to the 1970s with the World Wrestling Association, American Wrestling Association, and later the Wrestling Federation. Heenan managed wrestling stars, some of whom went on to star on the silver and small screens, like Angelo Poffo, Guy Mitchell, the Valiant Brothers, Nick Bockwinkel, Jesse Ventura, and Andre the Giant. 
Heenan stepped outside the ring in later years, becoming a well-known and well-respected wrestling commentator, and was inducted into the WWE Hall of Fame in 2004. Unfortunately, Heenan was diagnosed with throat cancer in 2002 and spent over a decade battling it. Talent agent Gilbert Boyes told TMZ that not long ago, Heenan's wife indicated he would be unable to make public appearances in the future.
During his time in the sports-entertainment world, Heenan named several competitors under his guidance as the Heenan Family, meant to symbols the strength of their bond under any hardships and over any opposition. Such members include AMA Legends and WWE Hall of Famers like as Nick Bockwinkel, Harley Race, Big John Studd, King Kong Bundy, "Ravishing" Rick Rude, "Mr. Perfect" Curt Hennig, the Brain Busters (Arn Anderson and Tully Blanchard), the Blackjacks, and the first-ever WWE Hall of Famer, Andre the Giant. Heenan led him to the ring at WrestleMania III in front of over 93,000 fans.  
Heenan will also be remembered for his sharp wit and his verbal spats with fellow WWE Hall of Famers Gorilla Monsoon and "Mean" Gene Okerlund and his starring role on The Bobby Heenan Show on USA Network.
Our thoughts are with Heenan's family, friends, and fans during this time of mourning.