The True Blood Character You Likely Forgot The Big Bang Theory's Melissa Rauch Played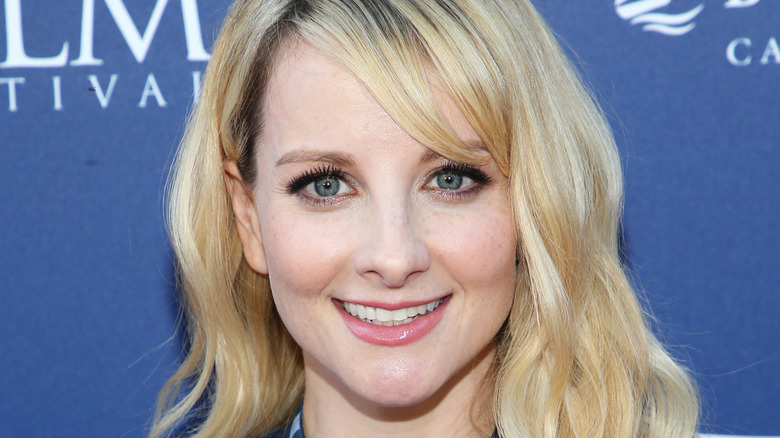 Phillip Faraone/Getty Images
Melissa Rauch has been acting since 2006 when she had her first role in a film called "Delirious," but her breakout role indisputably came in 2009 when she began her 10-year run in the popular CBS sitcom, "The Big Bang Theory." If you're somehow unfamiliar with its premise, "The Big Bang Theory" follows a group of scientists, as well as their aspiring actress neighbor, who lives in Pasadena, California. 
Rauch first comes into the mix in the third season when she has a recurring arc, before being promoted to a main cast member for Season 4 until the end of the show's run. Rauch plays Bernadette Rostenkowski, a microbiologist who is a coworker of Penny's (Kaley Cuoco) at the Cheesecake Factory, where Bernadette is working to put herself through grad school. Bernadette then becomes the girlfriend — and eventual wife — of Howard Wolowitz (Simon Helberg).
But before Rauch spent a decade playing Bernadette, she had a minor recurring role in another quite popular TV series, although in a very different genre: "True Blood." The HBO horror drama series, which ran from 2008 to 2014, is set in a society in which a synthetic blood product, called "Tru Blood," allows vampires to live freely amongst humans. At the center of the story is Sookie Stackhouse (Anna Paquin), a telepathic waitress who falls in love with a 173-year-old vampire named Bill Compton (Stephen Moyer).
Here's who Rauch plays in "True Blood."
Rauch portrays the character Summer for six episodes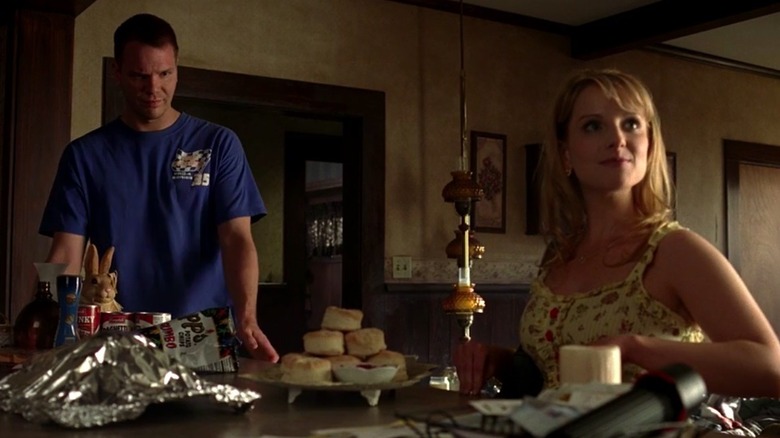 HBO
In 2010 — a.k.a. one year into her run in "The Big Bang Theory" — Melissa Rauch showed up in Season 3 of "True Blood" for a six-episode arc. Rauch plays Summer, a young girl who briefly dates Hoyt Fortenberry (Jim Parrack), one of the major human characters. 
Summer and Hoyt are introduced by Hoyt's mother, with the intention of keeping Hoyt away from his actual love, the vampire Jessica Hamby (Deborah Ann Woll). Their short time together includes a notable episode in which Summer bakes biscuits for Hoyt in order to profess her feelings for him (and her desire to be his girlfriend). In another scene when Summer meets Jessica, Jessica bares her fangs out of jealousy of Hoyt's new relationship. Of course, it doesn't take long for Hoyt to break up with Summer since he still loves Jessica — as "True Blood" fans know, Hoyt and Jessica end up getting married, after all.
Rauch spoke with the "True Blood" fan blog about what her experience was like working on the popular show. When asked what it was like to work with Parrack and Woll, Rauch said, "I seriously adore those guys. It was such a blast to work with them! They were so warm and welcoming to me. In addition to being extremely talented, much like the rest of the cast, they are unbelievably nice." If you are curious about Rauch's role in "True Blood" and want to check out her episodes, "True Blood" is available to stream on HBO Max.