American Assassin Tops Mother! In Thursday Night Previews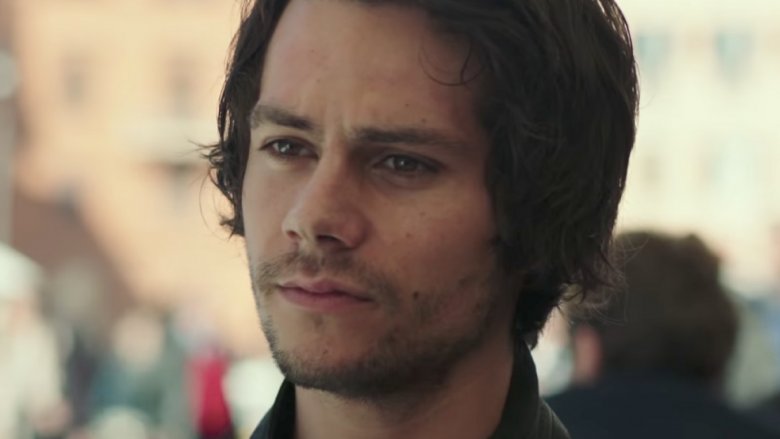 Mother! may have the love of critics, but it might not be a hit at the box office. The Darren Aronofsky-directed horror flick lost out to Dylan O'Brien's action thriller American Assassin in Thursday night previews, which could spell bad things for its opening weekend. (via Box Office Mojo)
American Assassin is based on the best-selling book Consent to Kill by Vince Flynn. It follows O'Brien as Mitch Rapp, a man who becomes hellbent on revenge after his girlfriend dies in a terrorist attack. This leads him to the CIA, who recruit him for their assassin training program, led by Michael Keaton's expert warrior Stan. Together, Mitch and Stan have to team up to stop one of Stan's former students Ghost (Taylor Kitsch) from unleashing nuclear devastation on the world.
American Assassin has received mostly mediocre reviews, falling at a 39 percent on Rotten Tomatoes. Still, though, O'Brien's power with teen fans and the movie's action heavy premise brought it big business at the box office, with the film pulling in $915,000 in previews. It will likely take second place for the weekend overall, with projections putting it around $14 million.
Mother!, meanwhile, stars Jennifer Lawrence and Javier Bardem as a couple whose relationship is tested when uninvited guests show up in their home, disturbing their peaceful existence. The film has been given positive reviews by most critics thanks to its general craziness, but it still only brought in $700,000 in previews. The movie will likely end up making somewhere around $12 million, although positive word of mouth could bring in more viewers.
Mother! will likely hurt in its opening weekend by Stephen King's IT, which should easily win the weekend after breaking records in its opening. The creepy clown film is set to make between $50 and $60 million at least in its second week. While we wait to see who rules the box office this weekend, see some of the other entertainment events you have to look forward to this month.