Kevin Spacey Explains How He Became J. Paul Getty For All The Money In The World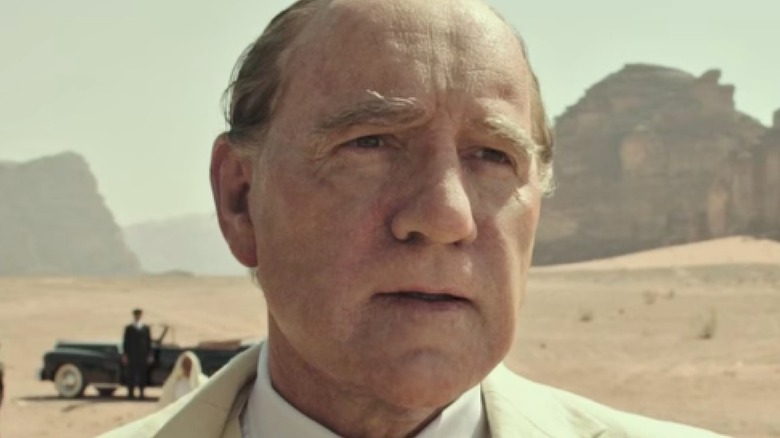 If you didn't recognize Kevin Spacey in his brief appearance in the All the Money in the World trailer, you're not alone. In the film, Spacey takes on the role of J. Paul Getty, an 81-year-old media mogul who refuses to pay the ransom after his grandson (Charlie Plummer) is kidnapped. Spacey revealed in a recent interview with Entertainment Weekly what it took to become the historical figure for the film, which is directed by Alien: Covenant's Ridley Scott. 
The movie, based on a true story, features the 58-year-old actor in some pretty intense make-up, which took five hours to apply every day. Spacey, despite the time in the make-up chair, was pretty happy to hear that Scott wasn't telling him to just "come as you are," partly because of his own vanity and partly because he felt the elaborate make-up helped his acting process.
"I would stand in front of the mirror and not see myself," he said. "I saw this man. It was one of the most remarkable experiences that I've had as an actor. I can't even begin to describe what it felt like... I really felt like I was able to become this man. This for me stands out as a particularly unique experience." 
Michelle Willliams and Mark Wahlberg also star in All the Money in the World, which will hit theaters on Dec. 8. For now, see some of the other movies you have to look forward to for the rest of this year.