The It's Always Sunny Star You Likely Forgot Starred On That '70s Show's Failed Spinoff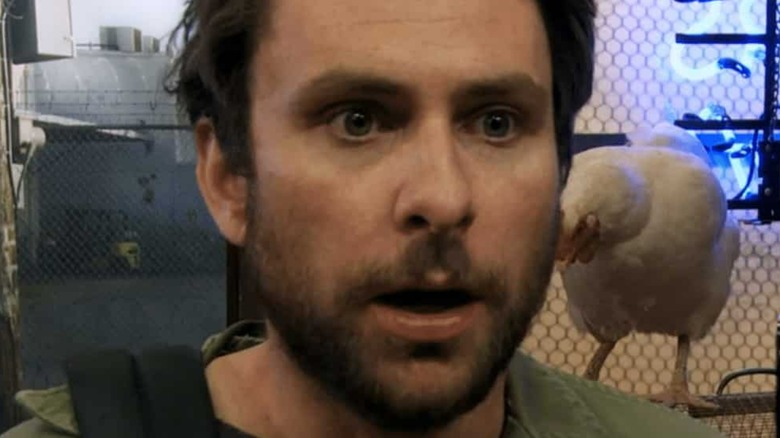 FXX
If you look up the word "chaos" in a dictionary, the odds are that when you find it, you'll see a screenshot of virtually any given moment from "It's Always Sunny in Philadelphia." For over 15 years now, the FXX series has pushed the boundaries of what one can get away with on the small screen, proving time and time again that it's about some of the worst people to ever walk the Earth. Of course, it's a testament to the actors behind the Paddy's Pub gang that they're able to depict their on-screen alter-egos as total trainwrecks without turning audiences away.
The main "It's Always Sunny" cast consists of five actors: Rob McElhenney and Glenn Howerton — the duo that developed the series back in 2005 — as well as Kaitlin Olson, Charlie Day, and Danny DeVito, who play Ronald "Mac" McDonald, Dennis Reynolds, Dee Reynolds, Charlie Kelly, and Frank Reynolds, respectively. Given the smash success of the show, they all easily could've easily stuck with it without branching out and trying other projects, but that's not what they've ultimately done. All five boast lengthy résumés full of successes on screens big and small.
At the same time, they haven't all managed to avoid joining titles that didn't quite pan out. For instance, one then-future "It's Always Sunny in Philadelphia" star even featured on the widely-panned "That '70s Show" spin-off, "That '80s Show."
Glenn Howerton starred on the short-lived That '80s Show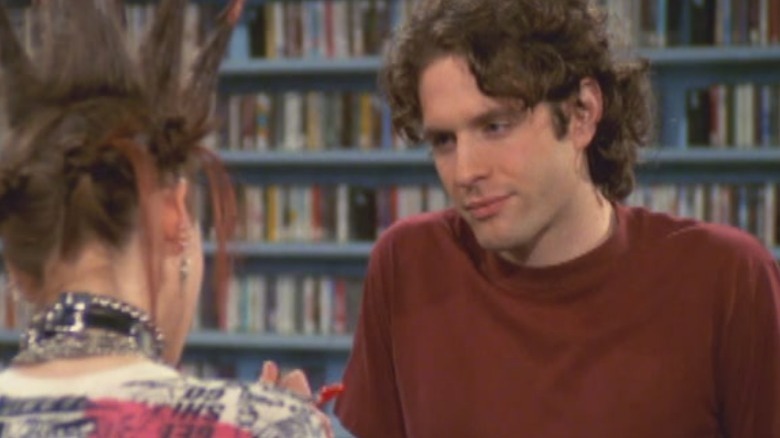 Fox
"That '70s Show" became a TV classic during its eight-season run, and it's not hard to see why. It had a strong cast, fun stories, and more than a few memorable moments that fans couldn't get enough of. Thus, as the series enjoyed its peak, plans were set in motion to create a spin-off known as "That '80s Show," which has since fallen into obscurity. One could argue that the thing that set it back the most was its lack of recognizable characters, seeing as none of the "That '70s Show" crew appeared. Although, that's not to say that the cast didn't have some diamonds in the rough.
Three years before "It's Always Sunny in Philadelphia" premiered and the world met the unhinged Dennis Reynolds for the first time, Glenn Howerton served as the lead on "That '80s Show." He took on the role of musician and record store employee Corey Howard, alongside Eddie Shin's Roger Park, Chyler Leigh's June Tuesday, and more. Sadly, these characters and the program they called home failed to catch on like its Topher Grace-led predecessor, so "That '80s Show" wrapped up after Season 1, racking up a meager 13 episodes by the time it concluded.
Thankfully for Glenn Howerton, "That '80s Show" is now a mere footnote in the grand scheme of his career. He's moved onto bigger things, such as "It's Always Sunny in Philadelphia," "A.P. Bio," and more, proving that one bad move doesn't always spell doom in the acting world.