What Even Hardcore Sopranos Fans Don't Know About Svetlana's Leg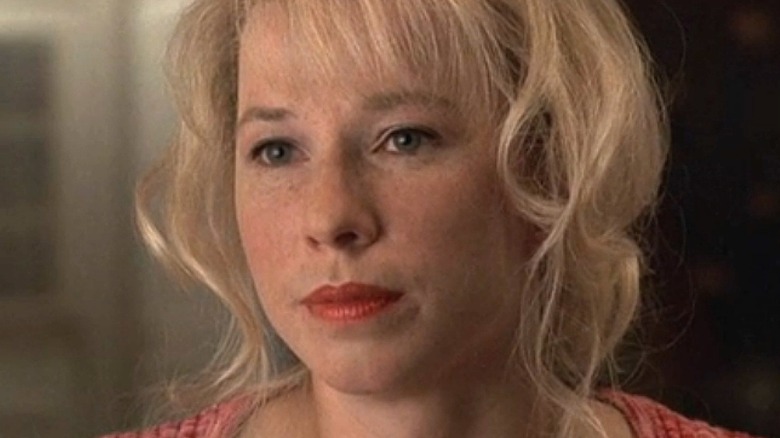 HBO Max
Throughout the six seasons of HBO's hit series "The Sopranos," leading man Tony Soprano (James Gandolfini) is involved in quite a few extramarital affairs, a common occurrence for a man in the mob.
In the first two seasons, Tony's main mistress is a young Russian girl named Irina Peltsin (Oksana Lada). Though he attempts to break ties with her so that she can be with someone who's fully committed, Irina continues to pop in and out of his life. This includes in Season 3, when Irina's one-legged cousin Svetlana Kirilenko (Alla Kliouka) is hired to care for Tony's sick mother Livia (Nancy Marchand).
Svetlana makes a brief but powerful impact on the show. Upon Livia's passing, a plot point that coincided with the actress' actual death, Tony's sister Janice (Aida Turturro) learns that her mother gifted Svetlana a number of records, which she's determined to have in her own possession. During the night, Janice steals Svetlana's prosthetic leg, forcing the woman to hop around on one leg until Irina can deliver a backup. A little while later, Svetlana and Tony sleep together, an occurrence that makes an extremely jealous Irina inform his wife Carmela (Edie Falco) what happened.
One could assume that the actress behind Svetlana has only one leg. However, Kliouka revealed some details about her character that might surprise even the most avid "The Sopranos" fans.
Svetlana's missing leg was mostly achieved with camera angles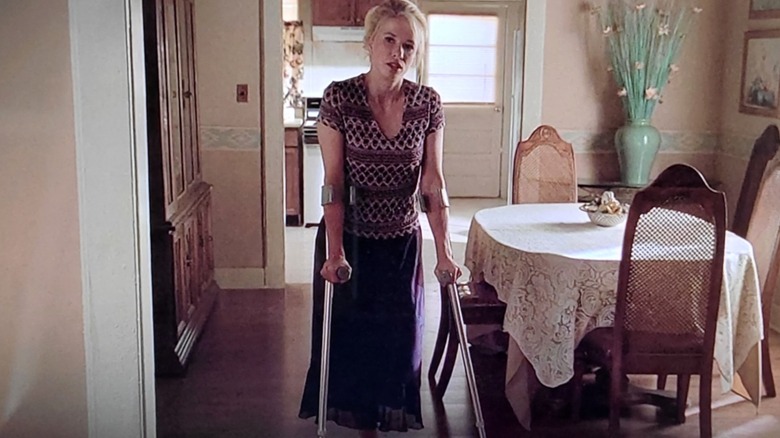 HBO Max
On Episode 50 of the "Talking Sopranos" podcast, hosted by Michael Imperioli and Steve Schirripa, who play Christopher Moltisanti and Bobby Baccalieri, respectively, Kliouka was the special guest. She shared that, unlike Svetlana, she has both of her legs, much to the shock of Schirripa. He said, "I could swear that you had one leg! I even asked Michael, 'Does she have one leg?'"
Thanks to camera work and strategic positioning, one of Kliouka's legs is hidden on the show. "[There was a] special connection between me and the person who was behind the camera. That was [a] kind of dance with the camera, because the way the camera moved, I [was] supposed to turn the right way," she explained. "We never did anything tricky."
Another technique involved Kliouka wearing a girdle with a loop and placing her leg in it. This setup is hidden under Svetlana's wardrobe of long skirts. It was for only one scene that the illusion couldn't be achieved and a body double with one leg was brought in.
"When Janice stole my leg, obviously I hop [along] the hallway and I curse her in Russian. The part when I hopped, that was the double," said Kliouka.