Ezra Miller Reveals The One Thing Missing From Justice League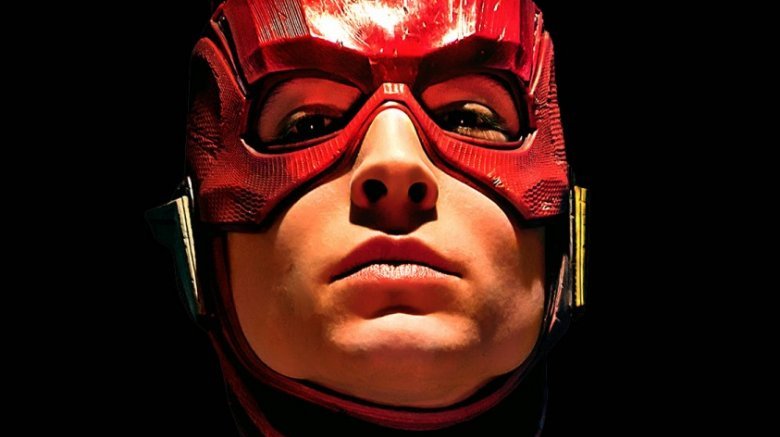 Warner Bros.
While Ezra Miller is seriously excited about playing Barry Allen/the Flash in Justice League, he admits that there's something missing from the character in the yet-to-be-released flick. 
Speaking with Entertainment Weekly during a set visit back in June (the interview was only just published publicly on Thursday), Miller revealed the element in question: Flash's ring. In the Scarlet Speedster's original Silver Age incarnation, he slipped into his costume through a spring-loaded ring, something the character goes without in the Joss Whedon-helmed movie. 
"I can confirm, spoiler alert, his suit does not pop out of his ring [in the movie]," said Miller, who's no stranger to the various eras of Flash lore. The Perks of Being a Wallflower star is reportedly fluent in the character's history, and stated that he's been anticipating the subject of the tiny accessory and its presence (or lack thereof) in the new film iteration of the super group. 
"Things have to progress, you know? Original Barry Allen was clearly an incredibly, incredibly clever scientist. We acknowledge and respect that," Miller stated. He playfully added, "We want to apologize to the fans who are mad about the ring thing."
Miller continued his candidness when speaking about his experience shooting the film. "I was definitely nervous and excited every single day," he said. "I definitely was feeling like Barry, stepping into the big leagues with this incredible group of collaborators. Feeling like Barry, trying to do the best job I could do. I think that does sum up Barry in this movie, whether you're talking about his social interactions or his attempts to harness his powers and be a superhero. It's nice when you have that 'art mirror[s] life, mirror[s] art, mirror[s] life, mirror[s] art' thing going on."
The actor also quipped that he felt like "a Victorian lady with [his] chambermaids" when putting on the Flash costume, which was initially an arduous and delicate process. "Sometimes I would ask them if they could brush my hair and ask me about the boys whom I fancied," he laughed.
Miller, who first popped up in cameo appearances in Batman v Superman and Suicide Squad, is slated to reprise his role in the Flash-centric movie Flashpoint. He teased the possibility of other pieces of the character's mythology could be included in the DC Extended Universe in the future. "I know the ring is the coolest thing about the DC universe. It was a little hard for us to sell in this version of this universe right now. Bear with us! There's gonna be other cool things," Miller promised. 
Joining Miller as the super-quick superhero are Gal Gadot as Diana Prince/Wonder Woman, Ben Affleck as Bruce Wayne/Batman, Jason Momoa as Arthur Curry/Aquaman, and Ray Fisher as Victor Stone/Cyborg. 
Justice League is set for release on November 17. In the meantime, find out why the film will be so much better than you think.