John Wick: Chapter Three Release Date Revealed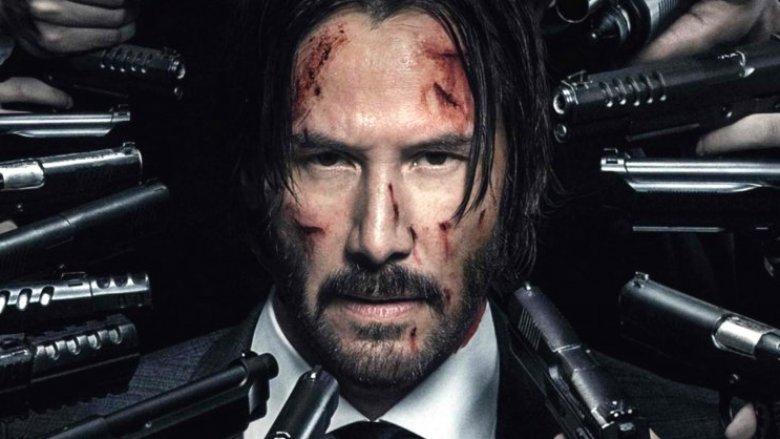 Lionsgate Films
We finally know when the Boogeyman will be back. 
Lionsgate has announced the official release date for Summit Entertainment's John Wick: Chapter Three. The third installment of the Keanu Reeves-led action-thriller series will launch in theaters on May 17, 2019 (via The Hollywood Reporter). 
This debut date marks the first summer release in the franchise's history, with the 2014 original making its way to the silver screen on October 24 of that year and the 2017 sequel, John Wick: Chapter Two, having premiered on February 10. 
Unfortunately, details for the forthcoming threequel are being kept under lock and key (or, taking a page from John's book, beneath a thick slab of concrete under a massive safe house). We'll update you as soon as additional information becomes available. 
The R-rated bullet-spraying action series stars Reeves as the eponymous Wick, a take-no-prisoners former hitman who emerged from his hard-earned retirement after a group of gangsters stole from him everything (and everyone) he ever loved. Wick's unbelievably dangerous adventures take him overseas in the follow-up flick, where he dodges greedy and powerful bounty hunters who are after the sizable cash prize placed on his head. 
John Wick: Chapter Three currently has no box office competition in terms of release dates, as it's the only studio project slotted for a May 17, 2019 debut. Earlier in that month, however, Disney will roll out a new Avengers film and Sony's TriStar Pictures will unveil its adaptation of The Rosie Project. Disney's Will Smith-led live-action Aladdin reimagining and Warner Bros. Minecraft movie are set for release after the third John Wick film captivates audiences. 
Directed by David Leitch and Chad Stahelski, the first John Wick film pulled in $88.7 million worldwide upon release. The sequel, which saw Stahelski take the reins as the sole director, nearly doubled the revenue of the first, taking home $171 million in the global box office earlier this year. 
Now that we have a set-in-stone release date for John Wick: Chapter Three, we'll have to add it to our list of movies we can't wait to see in 2019.