The NCIS Character You Didn't Realize Was The Show Creator's Son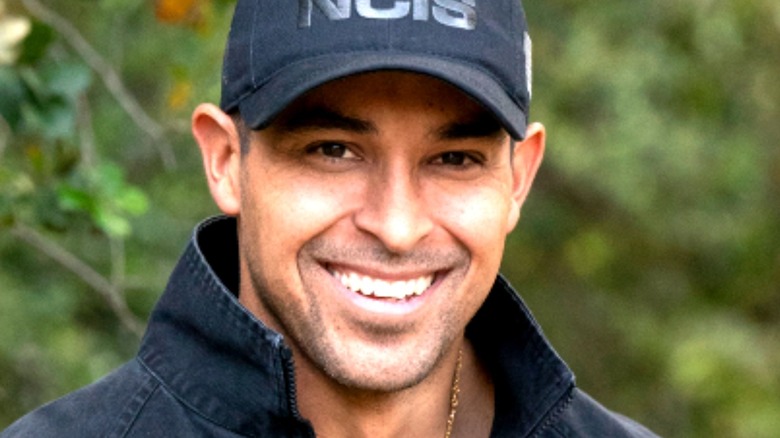 Robert Voets/CBS
Diehard "NCIS" fans are no doubt familiar with the name "Donald P. Bellisario." He's the show's creator, and his name appears in the opening credits for each one of the show's 433 episodes and counting (plus the credits for "NCIS'" spinoff shows, "NCIS: Los Angeles," "NCIS: New Orleans," and "NCIS: Hawai'i").
But even if you've never watched "NCIS," chances are you know who Bellisario is. The legendary TV producer has created some of the most popular and longest-running TV series of all time. Before "NCIS" dominated CBS for the past two decades, Bellisario created "JAG," "Quantum Leap," and "Magnum P.I.," as well as "Tequila and Bonetti," "Airwolf," and "Tales of the Golden Monkey" (via IMDb).
Three of Bellisario's children are actors. His daughter Troian played Spencer Hastings, and his stepson Sean Murray plays Special Agent Timothy McGee on "NCIS." His son Michael has also appeared on "NCIS," although not in quite as big a role as McGee.
Michael Bellisario played the vengeful lab tech Chip Sterling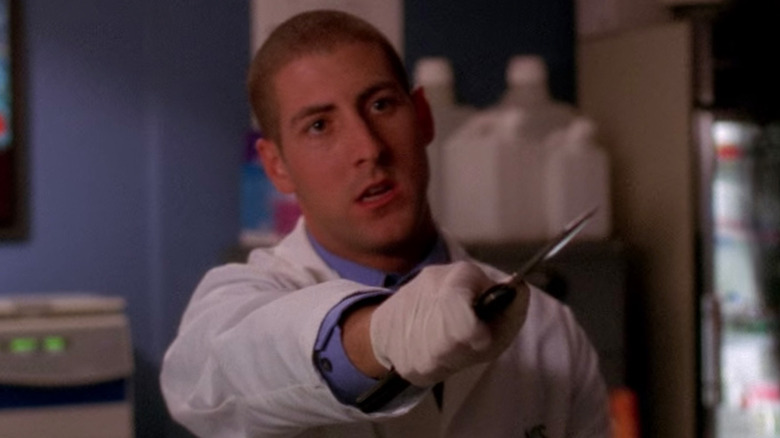 CBS/Netflix
Donald Bellisario's son, Michael, played Charles "Chip" Sterling, the unwanted lab assistant to fans' favorite oddball lab technician, Abby Scuito (Pauley Perrette). He's a straight-laced forensic expert whose personality completely clashes with Abby's and the rest of the team.
Michael Bellisario joined appeared in four episodes during "NCIS" Season 3, which aired in 2005: "The Voyeur's Web," "Honor Code," "Under Covers," and "Frame-Up." His story arc comes to an end in "Frame-Up," the episode about DiNozzo (Michael Weatherly) being framed for the murder of a young woman whose body is discovered on a Marine Corps base. It turns out Charles framed DiNozzo, because DiNozzo got him fired from his last job at Pemberton Medical Analysis. His mild-manneredness was just an act. 
Besides "NCIS," Michael Bellisaro has appeared on two of his father's other TV shows. He played Midshipman Mikey Roberts on 29 episodes on the show that spawned "NCIS," "JAG." Mikey was the younger brother to Bud Roberts Jr. (Patrick Labyorteaux). He also appeared on four episodes "Quantum Leap," playing different characters (via IMDb).