Carrie Fisher's Star Wars Scripts Up For Auction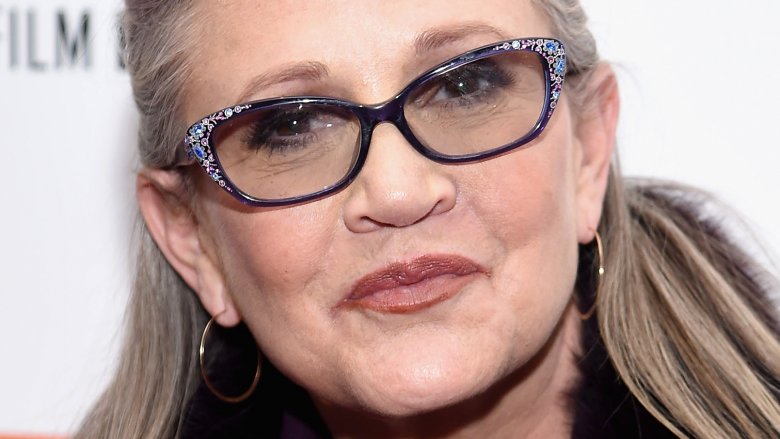 Getty Images
Star Wars super-fans will want to listen closely. 
Per The Hollywood Reporter, Carrie Fisher's personal copies of numerous Star Wars scripts will be put up for auction during Profile in History's three-day Carrie Fisher and Debbie Reynolds personal property event next month. Fans can bid on the sacred pages from October 7 to October 9 in Los Angeles, California. 
The first script available is Fisher's shooting script from Star Wars: The Empire Strikes Back. Featuring handwritten annotations by Fisher, which give subtext and context for Princess Leia Organa's dialogue and actions, the script is estimated to rake in between $30,000 and $50,000 USD when it goes up for auction. A photo of the script provided by THR shows Fisher's notes on a scene between her character and Harrison Ford's Han Solo, in which Leia tells him she'd "just as soon kiss a Wookiee" than plant one on the space scoundrel himself. The right-hand corner of the script indicates that it was a revised version from February 1, 1979. 
Another script up for auction is Fisher's bound presentation one from Star Wars: A New Hope. Signed by series creator and the movie's director George Lucas, this script doesn't feature any of Fisher's written scrawlings, but does have an inscription from Lucas. The filmmaker wrote inside the 156-page script, "To Carrie with much love. George." As with the annotated script, Fisher's bound one is expected to sell for a large chunk of change: $20,000 to $30,000 USD. 
A second Empire Strikes Back script, another bound presentation one, is also up for auction. The title page reads, "Star Wars Episode Five The Empire Strikes Back by Leigh Brackett and Larry Kasdan from the Novel by George Lucas," and Lucas inscribed this 157-page script as well. "To Carrie, May the force be with you. George." It's the fifth draft edition from February 20, 1979, and is estimated to go for $20,000 to $30,000 USD. 
Lastly, the actress' bound Star Wars: Return of the Jedi script is also being auctioned off next month. Signed by Lucas, the script's title page reads, "Star Wars Episode Six Revenge of the Jedi Screenplay by Lawrence Kasdan and George Lucas Story by George Lucas." Like the previous bound scripts, this one boasts another inscription: "For Carrie, Easy to say lines. George." It also features 13 vintage promotional stills of Fisher as Leia within its 107 pages. It is also expected to sell for $20,000 to $30,000 USD. 
You can take a sneak peek at two of the up-for-auction scripts (courtesy of Profiles in History) at the bottom of this article. 
While we dream about owning the Star Wars scripts ourselves, and wait to discover which fans pick them up at the auction, check out the obscure Star Wars backstories you may not know.