Jim Carrey Returning To TV In Showtime Comedy Series Kidding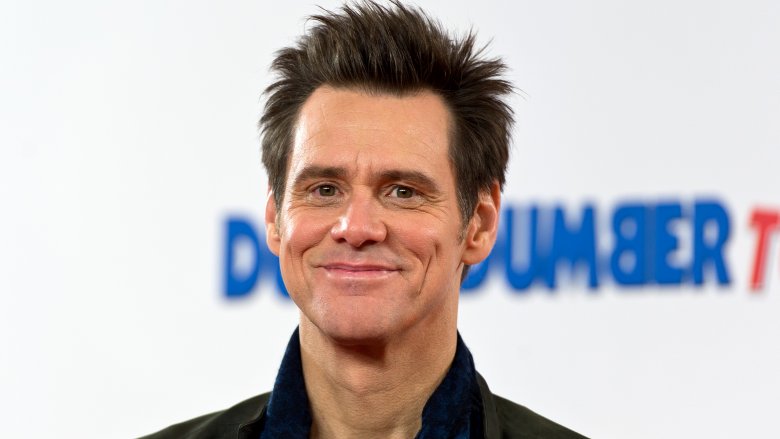 Getty Images
Comedian Jim Carrey is returning to television to star in a new series on Showtime called Kidding, his first recurring role on the small screen since the conclusion of In Living Color in 2001, Variety reports.
In the new half-hour, 10-episode series, Jim Carrey will star as Jeff, a children's television entertainer whose performance persona Mr. Pickles has formed the cornerstone of a multimillion dollar media empire. But when his family life begins to fall apart, nothing can protect the entertainer from the harsh realities of life crashing down around him.
The series will be directed by Michel Gondry, the French filmmaker who previously collaborated with Carrey in making 2004's modern-day masterpiece Eternal Sunshine of the Spotless Mind. It was created by Dave Holstein, who previously wrote for and produced Showtime's Weeds. Carrey and Holstein are also both producers for Showtime's stand-up comedy spotlight show I'm Dying Up Here.
The role heralds a sort of on-screen career resurgence for the comedian, who has spent the last several years with his acting career in a lower gear as he's focused on developing his visual art. The show, producers hope, will reintroduce the actor to viewers in a way that reminds them of what they loved about him in the first place. 
"No one inhabits a character like Jim Carrey, and this role—which is like watching Humpty Dumpty after the fall—is going to leave television audiences wondering how they went so long without him," said Showtime president and CEO David Nevins. "With his Eternal Sunshine partner Michel Gondry on board to direct, we are on our way to a magnetic, volcanic and emotional viewing experience."
Gondry, a creative music video director who developed a career in feature film, recently directed and wrote the French film Microbe & Gasoline and the Noam Chomsky documentary Is the Man who is Tall Happy? In addition to starring in Kidding, Carrey is the subject of a new documentary about the process of getting into character for his 1998 role as Andy Kaufman called Jim and Andy: The Great Beyond.
We'll have more news from the Showtime network on Kidding as it develops; currently, there is no information about a release date or other casting details. In the meantime, read all about the movie that almost drove Jim Carrey to his breaking point in our feature on scenes that pushed actors too far.