The Real Reason Benedict Cumberbatch Turned Down The First MCU Role He Was Offered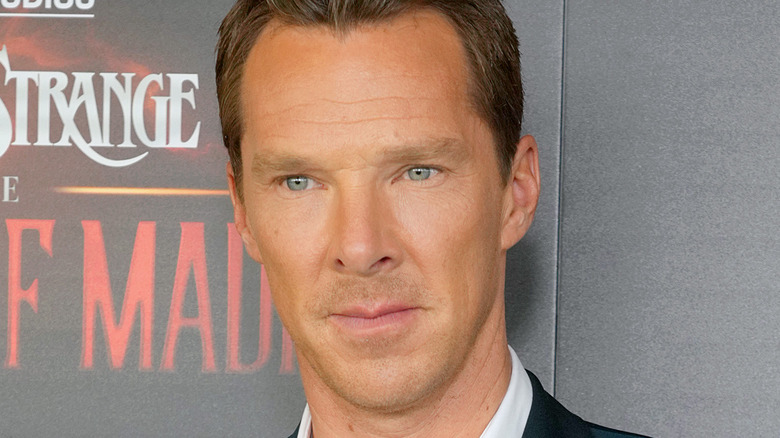 Kevin Mazur/Getty Images
Benedict Cumberbatch has a pretty good career going on, hasn't he? The British superstar actor has an uncanny ability to portray all sorts of characters, from theoretical physicist Stephen Hawking in "Hawking" to abrasive and complex rancher Phil Burbank in Jane Campion's "The Power of the Dog." What's more, he's also able to slip into pretty much every iconic role and major franchise life throws at him. Cumberbatch is the titular detective in the BBC's "Sherlock." He voices Smaug and Sauron in Peter Jackson's "The Hobbit" movies, and plays Khan in "Star Trek into Darkness." That's a lot of range for one actor.
Of course, there's also Cumberbatch's arguably most high-profile role. That would be former Sorcerer Supreme Dr. Stephen Strange, the current Marvel Cinematic Universe franchise player in the goatee category. As usual, Cumberbatch is such a natural fit in the role that you may be hard-pressed to imagine anyone else playing Doctor Strange. Yet, in some other corner of the multiverse, some other actor actually does don the character's iconic cape — because Benedict Cumberbatch appeared in a completely different MCU role. In this timeline, he was offered one, as well, but the actor ended up turnning down the opportunity. Here's why. 
Benedict Cumberbatch turned down the role of Malekith to wait for a better MCU opportunity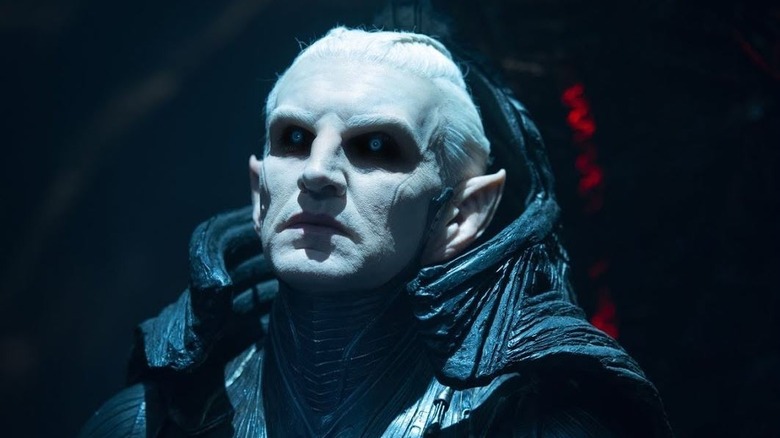 Marvel Studios/Disney
Instead of Christopher Eccleston, it could have been Benedict Cumberbatch playing Malekith the Accursed, the villain of "Thor: The Dark World." In an interview with BBC Radio 1 (via YouTube), the actor discussed this casting opportunity, which he was informed of soon after he finished working on "Star Trek into Darkness." However, he decided to turn down the offer for two different, but equally compelling reasons. One of them, the actor revealed, was a secret hope that he'd eventually score a more hefty MCU role.
"I was bold enough to say, 'I'm really flattered to be invited to the party, but I'd rather hold out for something a bit more juicy'," he described the strategy he ended up choosing.
The other part of Cumberbatch's decision was that he was concerned about playing too many villains in a row, and as it happens, these dual motives to say no to Malekith ended up helped him in two distinct ways. Not only did he eventually score the ongoing role of Doctor Strange — but he also dodged the "Thor" sequel, which has been called the worst MCU movie out there.