Why Harold Capp From Chicago Fire Looks So Familiar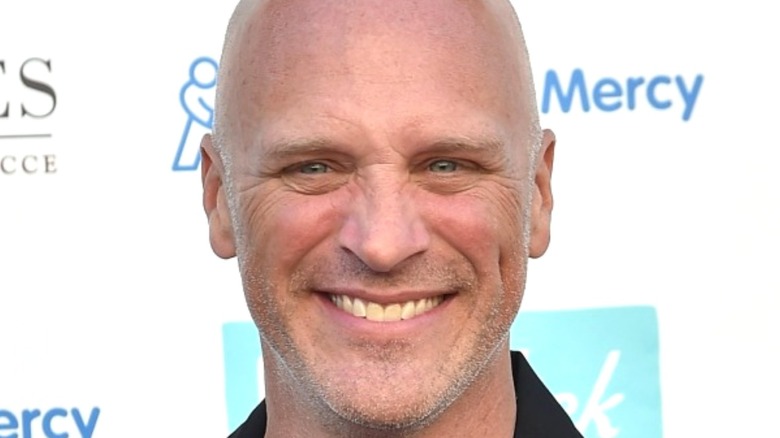 Fernando Leon/Getty Images
Over the past 10 years, one of the most recognizable recurring characters in NBC's "Chicago Fire" has been Harold Capp. The Firehouse 51 veteran has been around since the series' first episode, and though he has never held the limelight as a main character, his constant presence has left an impression on the series. A protagonist he is not, but there is still no shortage of moments where Capp puts his life on the line or plays an integral role in saving the day.
If you're a fan of the "One Chicago" franchise, it may feel like Capp's actor always has and will be a part of the series. After 10 years of being on "Chicago Fire," with numerous cameos in "One Chicago" crossovers, he seems irrevocably tied to the franchise. He is a constant familiar face. But while Harold Capp has proved to be the actor's most well-known role, it may not be the only reason that he looks familiar to the audience.
Randy Flagler has been in a lot of the major crime-dramas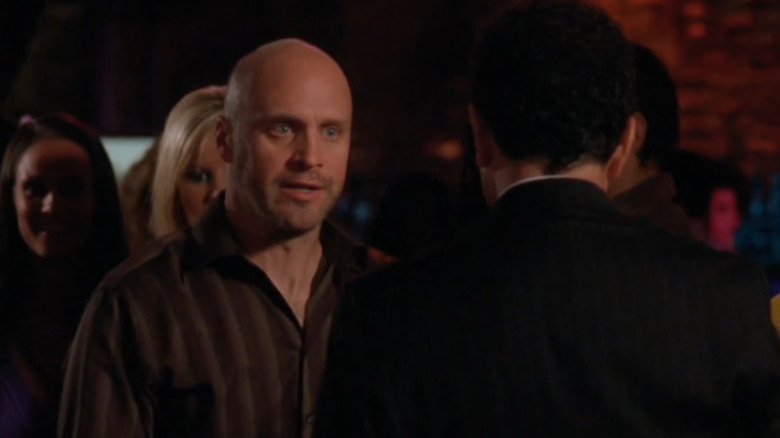 USA Network
Randy Flagler is the actor who plays Harold Capp on "Chicago Fire," and he has always been a frequent flyer in the world of procedural crime dramas. Though it would take a while for him to land a solid recurring role as Capp, he spent most of his early career in the 2000s ping-ponging between different TV shows. His first television role was in the horror series "FreakyLinks," after which he broke into the crime show world with an episode of "NYPD Blue" in 2002.
He followed this up with stints in "Medical Investigation," "NCIS" (where he played the unnamed commanding officer of Mark Harmon's Leroy Jethro Gibbs), "Prison Break," "24," "Monk," and more. By the end of the 2000s, he had established himself as someone who could confidently take on a number of side roles in any TV drama worth its salt. Unfortunately, however, none of these roles had any staying power in their own series. Flagler, lucky as he was to have touched so many different popular shows, had no such luck when it came to playing characters with actual names. Even when he landed his first recurring role in a popular drama, it was as yet another unnamed character.
Flagler was the bailiff on The Young and The Restless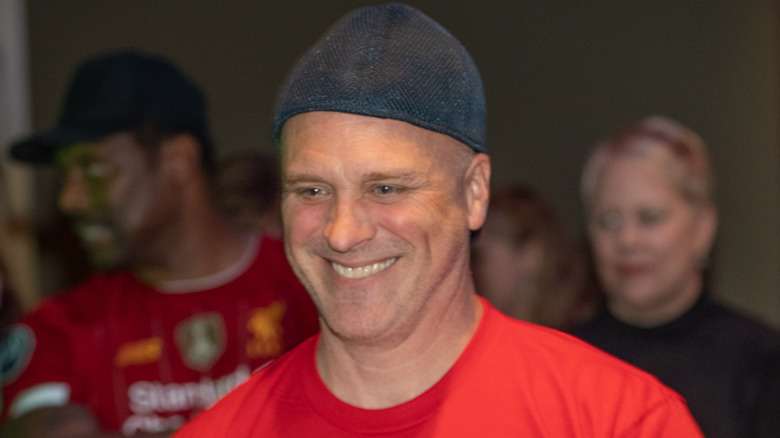 Timothy Hiatt/Getty Images
As far as soap operas go, ""The Young and The Restless" practically needs no introduction. The series has been going strong for almost 50 years at this point, and shows no real signs of stopping. For three of those years, however, you could catch Randy Flagler in select episodes of the show. As we mentioned previously, his roles in "The Young and The Restless" weren't incredibly high-profile. Back in 2008, when he first appeared on the soap, he played a deputy sheriff. In all subsequent appearances, he played a simple bailiff, oftentimes uncredited. As said bailiff, he presided over numerous melodramatic court cases, including the "Fenmore vs Fenmore" case of Season 38.
"The Young and The Restless" proved to be Flagler's very first recurring TV role. It may not have been as endearing and ever-present as Capp is today, but it was still a noteworthy addition to Flagler's resume. Besides, with "Chicago Fire" right around the corner, it wouldn't be long before Flagler got the recognition he deserved as the loveable Capp. Before that, however, Flagler had to make a return trip to Hollywood.
Flagler was in several films as well
Far be it from us to presume that Randy Flagler only has potential as a TV star. While the bulk of the actor's credits can be attributed to the small screen, he also has a few notable roles on the big one. His career actually began with a feature film in 2000, where he played a minor role in the military film "Men of Honor," starring Robert De Niro and Cuba Gooding Jr.
The film tells the real story of the Navy's first black Master Diver, Carl Brashear (Gooding). According to IMDb, Flagler's role in the film was as an unnamed Bomb Chief, and he doesn't play a major role in the story of Brashear or his mentor, Master Chief Billy Sunday (De Niro). Despite that, however, it would mark the start of a successful acting career.
His next film, which came over a decade later in 2011, was the spy-thriller "The Double" starring Topher Grace, Richard Gere, and Martin Sheen. Flagler played the role of Miller, a CIA analyst who helps track down the location of a dangerous Russian operative. Unfortunately, the film flopped, scoring just a 21% on Rotten Tomatoes. But while it's regrettable that Flagler's first major film role in years was a critical failure, we can be thankful that the year after would see him stepping into the beloved fire-proof boots of Harold Capp.