The Law & Order: SVU Star You Likely Missed On Blue Bloods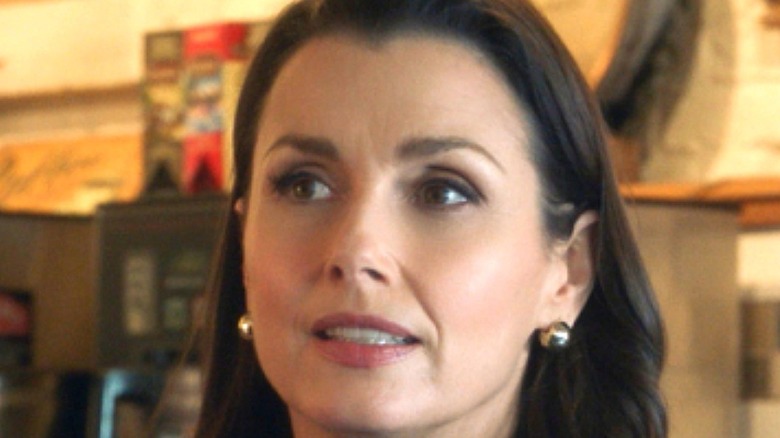 CBS
Police procedurals on the small screen seem like a dime a dozen these days, but the "Law & Order" franchise continues to stand out from the pack. After all, the Dick Wolf-created saga encompasses an entire universe of shows that have enjoyed great success and longevity on the screen, which is no small feat in the world of television. The original series ran for 20 seasons between 1990 and 2010, before being revived to a polarizing reaction from diehard fans earlier this year. However, "Law & Order: SVU" is arguably even more successful than its parent show. Since it debuted in 1999, "SVU" has gone on to become the longest-running primetime live-action series in the history of American television (via TV Line), and it shows no signs of slowing down anytime soon.
"Law & Order: SVU" follows investigators as they tackle crimes of a sexual nature, many of which are inspired by real-life headlines. Featuring a well-known cast that includes performers such as Mariska Hargitay and Ice-T, the series is loaded with top-notch talent who have brought their characters to life in compelling ways throughout the years. However, there is another actor who's synonymous with "Law & Order: SVU" that some eagle-eyed viewers may have spotted in the background of "Blue Bloods" episodes as well. 
Tabitha Holbert starred in some episodes of Blue Bloods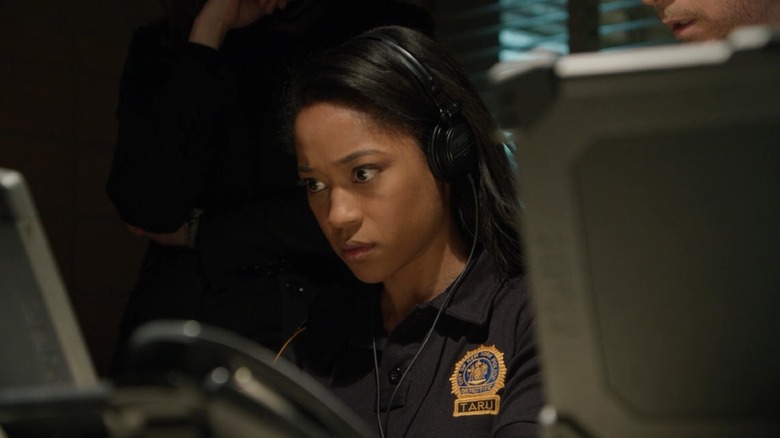 CBS
Tabitha Holbert is a familiar face to fans of "Law & Order: SVU." From 2011 to 2017, she made a number of appearances as Rose Callier, an assistant district attorney who handled several minor arraignments, cases, appeals, and motions. Her last appearance came in the episode titled "Real Fake News," in which she convinced a judge to deny a journalist's request to squash a subpoena. It remains to be seen if she will return to the show, but at least her character's last outing was a memorable one.
On "Blue Bloods," Holbert had another ongoing bit-part role for several years, though it can be argued she wasn't given as much to do. According to IMDb, the actor appeared in six episodes of the family-centric crime drama from 2013 until 2017, playing the role of a technician who works for the Technical Assistance Response Unit. It's a small role in the grand scheme of things, but despite not being given much screen time, Holbert's appearances throughout the years are a testament to the fine attention to detail that's made "Blue Bloods" a successful show.