Harrison Ford Finally Speaks Out About Affair With Carrie Fisher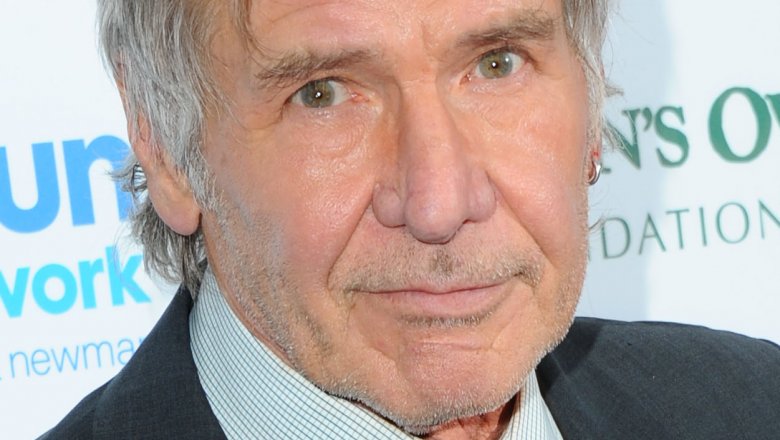 Getty Images
We may receive a commission on purchases made from links.
Don't expect to see Carrie Fisher's memoir on Harrison Ford's bedside table. 
In The Princess Diarist, the memoir that would have been her final book before her sudden passing in December of 2016, the late actress detailed the affair she had with Ford on the set of Star Wars: A New Hope in 1977. At the time of the clandestine relationship, Fisher was just 19 years old to Ford's 33. To make the situation even worse, Ford was married to Mary Maquardt, the mother of his two children. 
While Fisher has been vocal about the affair both on the page and in real life, Ford has been eerily quiet. Now, the actor has finally broken his silence, addressing the memoir's details in an interview with GQ. 
"It was strange for me," Ford said, keeping his answers extremely short. When asked if he knew that Fisher would write about him and their relationship in the book, Ford stated that he did "to a degree."
As for his thoughts on the inclusion, Ford waffled a bit. "Oh, I don't know. I don't know," he said. "You know, with Carrie's untimely passing, I don't really feel that it's a subject that I want to discuss."
Ford did tell the interviewer that it was alright to ask how he felt about the memoir, but said that it's a subject he doesn't entirely want to broach right now. And when questioned if he'd read the book yet, Ford remained thin-lipped. "No, I didn't," he offered. 
While it's not a pouring out of emotion about the affair, Ford's comments are something, a welcome reaction after months of radio stillness. 
Apparently the two spent their first night together following a birthday celebration for director George Lucas, and Fisher was wracked with self-doubt. "It was so intense... It was Han and Leia during the week, and Carrie and Harrison during the weekend," Fisher stated to People before her death. An excerpt from The Princess Diarist reads: "I looked over at Harrison. A hero's face—a few strands of hair fell over his noble, slightly furrowed brow. How could you ask such a shining specimen of a man to be satisfied with the likes of me?"
Fisher also stated that she was shocked that the revelation of her affair with Ford caused such a fuss. "It was 40 years ago," she explained, commenting that the entire experience of making A New Hope and continuing her secret romance with her co-star was "of a time."
When Fisher reached out to Ford about the memoir and the fact that it would publicly reveal their relationship and his adultery, the dry-witted Ford reportedly responded, "Lawyer!" Fisher took this reaction as playful but resigned, and offered Ford the option to read an early copy and make notes to the manuscript. 
"I called him and said, 'Where are you? I'm sending it to you,'" she told People. "I don't want to embarrass anyone and he's very private. I said, 'I know you're not going to be excited but...'"
But more recently, the actress admitted that she felt embarrassed and guilty about the publicity the affair reveal received. "It became a little embarrassing for me," Fisher said during an appearance on The Graham Norton Show. 
Surprising as it may seem, the Fisher-Ford affair is just one of many movie secrets revealed years after the fact.