The Best Parks And Recreation Pairing According To Fans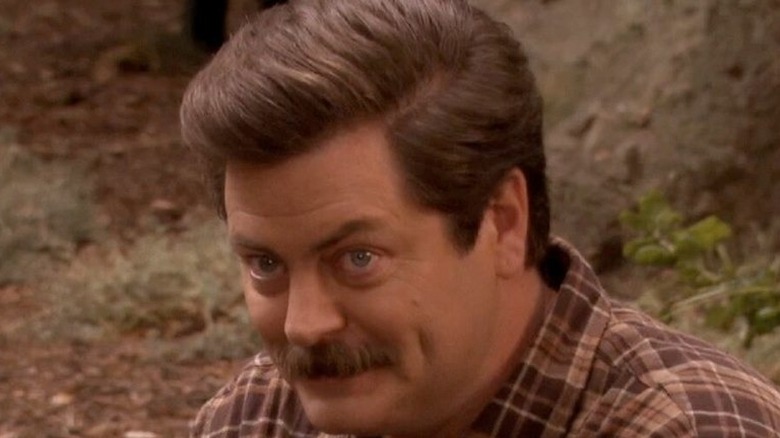 NBC
The hit NBC comedy "Parks and Recreation," which aired for seven seasons, has a dedicated fanbase. Audiences were drawn to the show for several reasons. For one, "Parks and Recreation" has plenty of humor and heart. While the series satirizes local government bodies in middle America, it has surprisingly sincere moments, largely due to the relationships between the main cast of characters.
The sitcom has quite a few incredible duos. For instance, fans watched Leslie Knope's (Amy Poehler) initial resentment toward Ben Wyatt (Adam Scott) gradually turn into pure adoration, making their engagement, wedding, and surprise pregnancy all that much sweeter. In addition, Andy Dwyer (Chris Pratt) continually shows his unwavering support for his peculiar wife, April Ludgate (Aubrey Plaza). Even Tom Haverford's (Aziz Ansari) schemes with his best friend Jean-Ralphio Saperstein (Ben Schwartz) have their charm.
However, one "Parks and Recreation" pairing is above the rest, according to some fans.
Viewers are fans of Leslie and Ann's friendship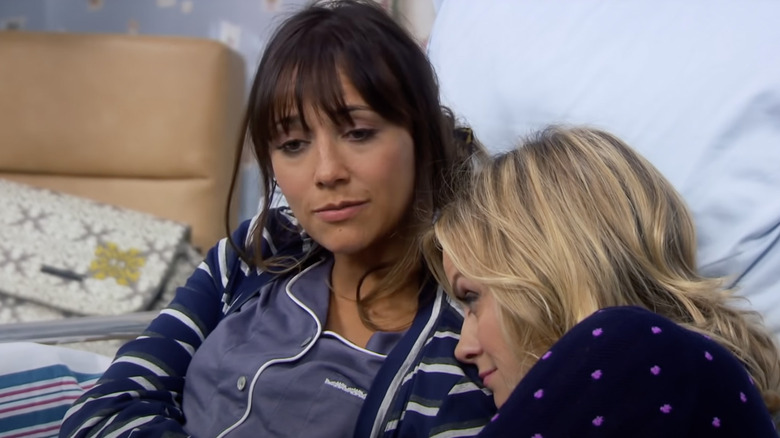 NBC/ YouTube
In October 2021, the Reddit user, u/NealPhillips_7, took to the "Parks and Recreation" subreddit to share pictures of Amy Poehler and Rashida Jones, who played Ann Perkins. The images were from separate "Late Night With Jimmy Fallon" interviews. Poehler penned a message for Jones requesting her to mimic actor Robert de Niro, which she agreed to in the following episode. "Best couple in the show," read the caption of the Reddit post.
While Poehler and Jones' characters were never romantically linked, they have an undeniably strong bond. As fans are aware, Leslie often showers Ann with specific compliments. It can also be argued that the pair has a co-dependent relationship. Leslie particularly had a difficult time when her best friend moved out of Pawnee, Indiana, with the father of her child, Chris Traeger (Rob Lowe).
A few Reddit users took to the post's comments section to share that they enjoyed Leslie and Ann's dynamic on "Parks and Recreation." "Any relationship goals right there! Whether it's friends, partners, this is too cute," wrote u/mirandawillowe. Another commenter, u/nickyfox13, added, "Their friendship was wonderful and made watching the show so much fun."
Poehler and Jones may have had an easy time portraying Ann and Leslie's friendship as they are close off-screen. During a February 2013 interview on "Sway In The Morning," Jones shared some insight into her relationship with her "Parks and Recreation" co-star. "We're really good friends and we have like a little support system. We're like chosen sisters," asserted the actress.