The Surprising Factor That Helped Chris Hemsworth Land Thor Role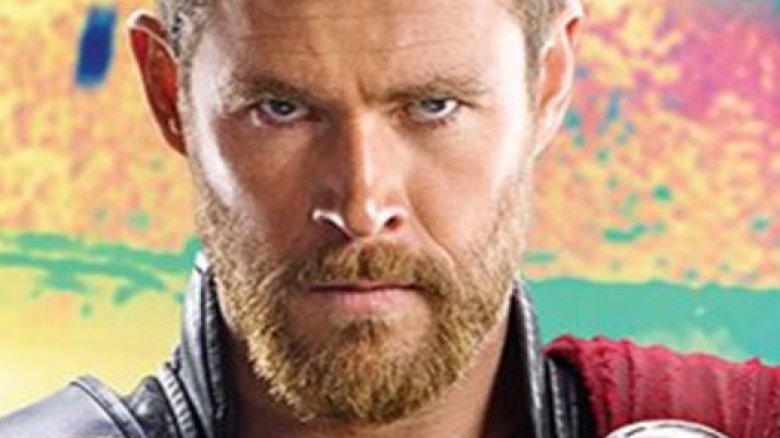 Marvel
It wasn't just his rugged good looks, acting chops, and Aussie accent that helped Chris Hemsworth score his career-changing role as Thor.
Speaking in a recent interview with W Magazine, Hemsworth revealed that a bit of sibling rivalry with his brother, fellow actor Liam Hemsworth, played a major part in his desire to go after the part of the Norse God. 
The Avengers star explained that he was excited to find the role, which he described as very "up [his] alley," but almost fell out of the running as the younger Hemsworth seemed to soar ahead of him in the casting process. 
"I came into the audition with [Thor director] Kenneth Branagh and thought I nailed it and then never heard anything back," Chris Hemsworth stated. "Months went by and then my brother, my little brother, Liam, was in Australia and sent a tape across and he got a call back, then another call back and then was down to the last kind of four or five people for it. I remember sitting in Vancouver, shooting Cabin in the Woods with Drew Goddard and Joss Whedon. Both of them were looking at the trades at this sort of top five guys for Thor and saying, 'Why aren't you in the mix here? What happened?' I said, 'I don't know. I blew my audition I guess.' None of those guys got it."
Branagh and Marvel were still on the hunt for their Asgardian hero, and the elder Hemsworth eventually made his way back into the consideration pool. With a little extra motivation (and some help from his mom), he scored the gig of a lifetime. 
"My manager then called up and said, 'You know, he's got an older brother. Can we bring him back in?'" he continued. "So I did an audition in Vancouver in this hotel room with my mum reading Anthony Hopkins' part. She must have nailed it because it got me back in the room and that second audition was a lot different than my first one. I came in kind of with a little, I guess, motivation and maybe frustration that my little brother had gotten further than me. It's a little... sibling rivalry sort of kicked up in me."
This anecdote is certainly eye-opening, and quite surprising considering how natural it feels to see Chris Hemsworth on screen as Thor. But it does leave us wondering what Liam Hemsworth would look like as the hammer-wielding hero...
Hemsworth returns to his iconic role in the third Thor film, Thor: Ragnarok, which is due out in theaters on November 3. In the meantime, discover why the movie will be much better than you think.