Goodfellas, Sopranos Actor Frank Vincent Dies At 78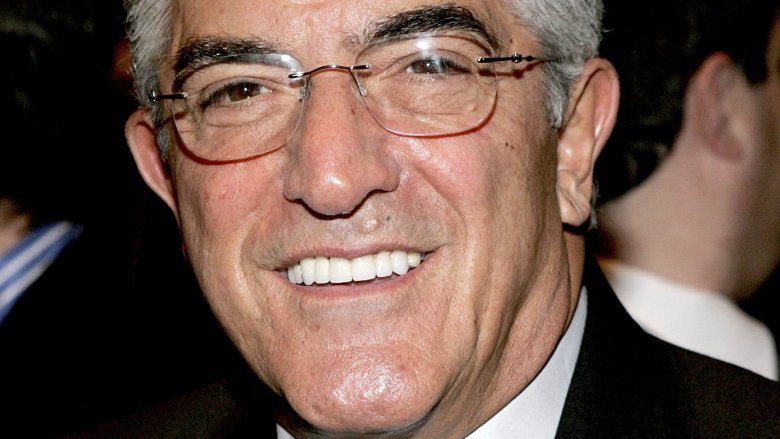 Getty Images
Frank Vincent, the actor who portrayed the Gambino gangster Billy Batts in Goodfellas and the ruthless mob boss Phil Leotardo on The Sopranos, has died. He was 78 years old. 
Deadline reports that Vincent passed away due to complications from open-heart surgery (with TMZ reporting that he died during the operation), and that he suffered a heart attack the week prior. He reportedly received a dire prognosis even before going into surgery. 
A North Adams, Massachusetts native, Vincent was raised in Jersey City, New Jersey, where he became a drummer and performed alongside Paul Anka, Del Shannon, Steve Lawrence and Eydie Gorme, and Trini Lopez and the Belmonts. 
Vincent's acting career saw him playing a gambler who faces an unfortunate death in Martin Scorsese's 1976 film The Death Collector, which starred Joe Pesci, the actor who helped Vincent land the role. Scorcese then cast Vincent with Pesci again in the classic boxing movie Raging Bull alongside Robert De Niro. Much like his character in The Death Collector, Vincent's character in Raging Bull met a not-so-pleasant end: Pesci's Joey beats him to bits in the Copacabana. The actor later collaborated with Scorcese in 1990 for Goodfellas and again in 1995 for Casino. 
On the HBO series The Sopranos, Vincent's Leotardo frequently fought with James Gandolfini's Tony Soprano as he inched his way to becoming the head of the Lupertazzi crime family. Vincent said of his character in 2011: "He didn't fool around. Phil was serious. He had a job to do and he thought, you know, 'This Soprano guy is from Jersey, what does that mean? We are New Yorkers! The Jersey mob is nothing—they don't even prick their fingers when they do the ceremony.' Some of the writing for Phil was just brilliant" (via Broadway World). 
Beyond his tough guy roles, Vincent also appeared in The Pope of Greenwich Village in 1984, Brian De Palma's Wise Guys in 1986, both Spike Lee's Do the Right Thing in 1989 and Jungle Fever two years later, Sidney Lumet's Night Falls on Manhattan in 1996, James Mangold's Cop Land in 1997, Hype Williams' Belly in 1998. The turn of the century saw Vincent starring in Shark Tale, Chicago Overcoat, and The Tested. Vincent had a cameo role in Stargate Atlantis in 2009, and most recently popped up as Jon Gabagooli in the television series Mr. Pickles and as Gaetano in the Alexander Klymko-directed crime drama Spy. 
Vincent co-wrote the book A Guy's Guide to Being a Man's Man in 2006. 
Our thoughts are with Vincent's family and friends during this time of mourning.