Elizabeth Olsen Puts Marvel-Bashing Filmmakers In Their Place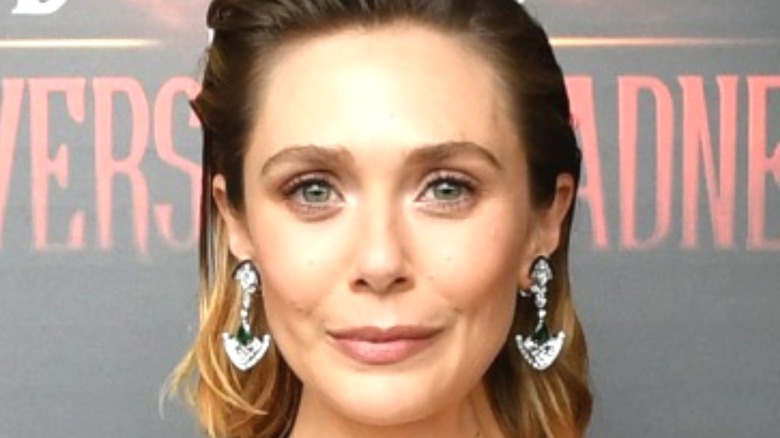 Noam Galai/Getty
Elizabeth Olsen began her career with starring roles in indie films such as 2011's "Silent House" and "Martha Marcy May Marlene" and 2012's "Liberal Arts." She had a string of similar credits to her name by the time she began her run as Wanda Maximoff, aka the Scarlet Witch, in the post-credits scene of 2014's "Captain America: The Winter Soldier." From there, she became more widely recognized as she continued to portray Wanda in four follow-up films in the Marvel Cinematic Universe: 2015's "Avengers: Age of Ultron," 2016's "Captain America: Civil War," 2018's "Avengers: Infinity War" and 2019's "Avengers: Endgame."
Olsen's fame only rose further with the release of the MCU's first series on Disney+, "WandaVision," which earned her a Primetime Emmy nomination for her lead performance (via IMDb). In between playing Wanda in these various Marvel endeavors, Olsen has continued to pursue other, more independent films. Suffice to say, Olsen has experienced the best of both worlds: big-budget superhero films and smaller-budget indie projects.
As fans likely know, Marvel is no stranger to criticism, by both moviegoers and filmmakers. "Dune" director Denis Villeneuve said last year that Marvel films are "cut and paste" jobs, while Martin Scorsese famously said they're "not cinema" — and Villeneuve and Scorsese are just two examples of many filmmakers who have expressed critical statements about the superhero films (via Newsweek).
Olsen — who co-stars in the MCU's most recent project, "Doctor Strange in the Multiverse of Madness" — has something to say in response to the critics.
Olsen says the critiques disrespect the talented crew of Marvel films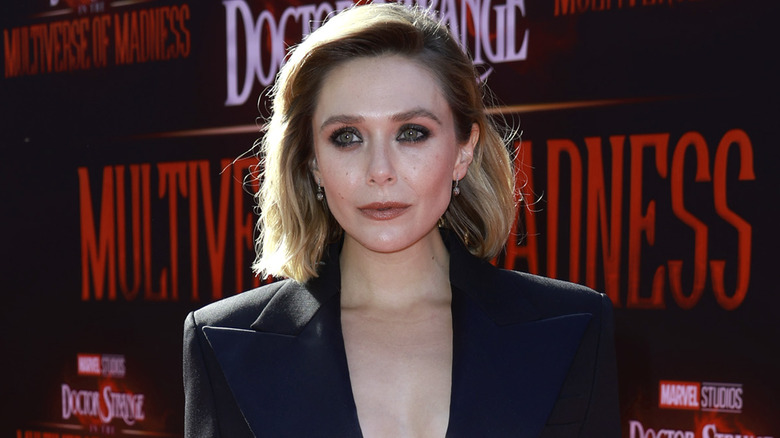 Frazer Harrison/Getty Images
While speaking with the Independent, Elizabeth Olsen addressed the fact that many prominent filmmakers have been outspoken about their dislike of Marvel films. She began by noting that she gets frustrated by the fact that they imply these films are a "lesser type of art."
Making it clear that she recognizes that there is a difference between Marvel films and non-franchise films, Olsen said, "I'm not saying we're making indie art films, but I just think it takes away from our crew, which bugs me. These are some of the most amazing set designers, costume designers, camera operators – I feel diminishing them with that kind of criticism takes away from all the people who do award-winning films, that also work on these projects."
To give an example of Olsen's sentiments, the cinematographer of "Doctor Strange in the Multiverse of Madness," John Mathieson, has previously worked on such acclaimed films as 2000's "Gladiator," 2004's "Phantom of the Opera" and more recently, 2018's "Mary Queen of Scots."
Olsen reiterated that she understands the disparity between the work each type of film presents, especially as an actor, concluding, "From an actor's point of view, whatever, I get it; I totally understand that there's a different kind of performance that's happening. But I do think throwing Marvel under the bus takes away from the hundreds of very talented crew people. That's where I get a little feisty about that."