The Recurring Character Law & Order Fans Want To Make A Return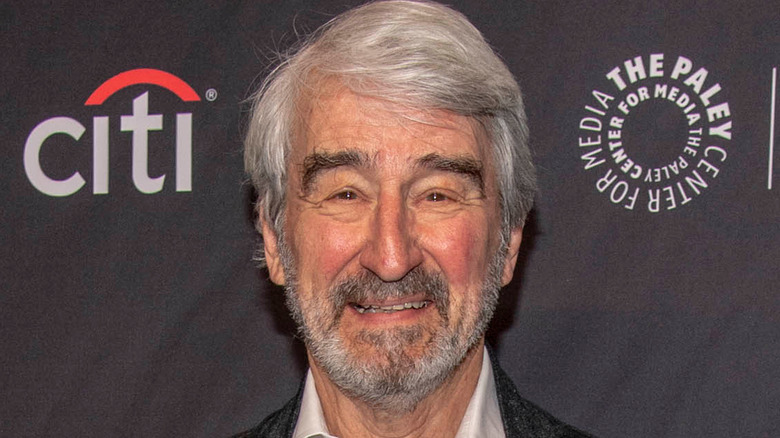 Eugene Powers/Shutterstock
The original "Law & Order" premiered in 1990 and aired 20 seasons before it concluded in 2010. While the stalwart "Law & Order: Special Victims Unit" continued to carry the franchise mantle, and continues to do so today, many fans were disappointed when the venerable original series took a bow. So, when NBC revived "Law & Order" in September 2021 for a 21st season, (via Deadline), many of those same fans saw it as a chance to resolve some unfinished business.
In particular, the "Law & Order" franchise is full of memorable and popular supporting characters. While the criminals-of-the-week and the cops and lawyers who pursue them get the most headlines, often these supporting characters become plenty popular in their own right. Some of these likable smaller characters include NYPD psychiatrist Dr. Emil Skoda, played by J.K. Simmons; defense attorney Daniell Melnick, played by Tovah Feldshuh; and the conservative talk show host Len Pewls, played by Jason Jones.
All have made multiple appearances on the show. When "Law & Order" returned for Season 21, many fans have been wondering which of their favorite supporting characters they might get to see again. Here's one in particular whom fans want to come back.
Fans are hoping to catch up with Dr. Elizabeth Rodgers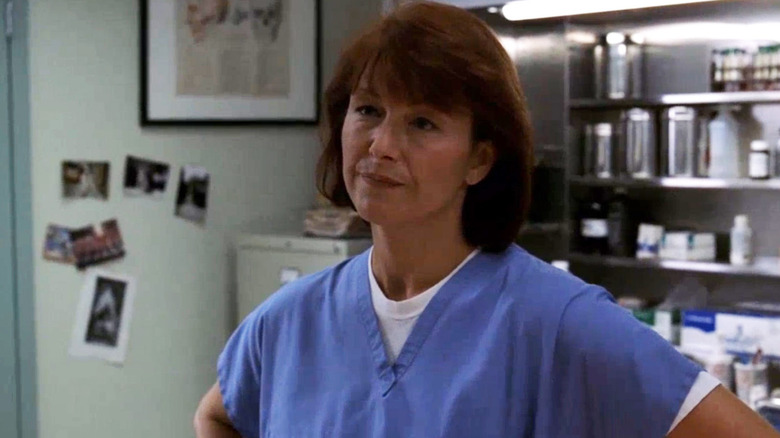 NBC
On the r/LawandOrder subreddit, Redditor u/SunStarsSnow posted that they hope Season 21 will bring back the franchise's longtime medical examiner, Dr. Elizabeth Rodgers. So far, the post has nearly 100 upvotes in agreement.
Specifically, u/SunStarsSnow and others enjoy Rodgers for her professionalism and her dry sense of humor. One exchange with Detective Lennnie Briscoe (Jerry Orbach) stands out in particular, after Briscoe asks Rodgers for an autopsy report:
"RODGERS: Soon, but first I've got to get a javelin out of this guy's back.
BRISCOE: What made you go into this line of work?
RODGERS: The free javelins."
More banter like that would definitely be a welcome addition to the new season.
Actress Leslie Hendrix has played Rodgers on four different "Law & Order" shows. She played her 143 times on the original series, 110 times on "Criminal Intent," nine times on "Special Victims Unit," and once on "Trial by Jury." Her last appearance on the franchise was in a 2011 episode of "Criminal Intent." However, she's continued working steadily since then, with four credits coming in 2020 (via IMDb). It appears Hendrix is available, should she and the producers want to revisit the characters. That would definitely make fans happy.