Who Plays Laura Trent On Blue Bloods?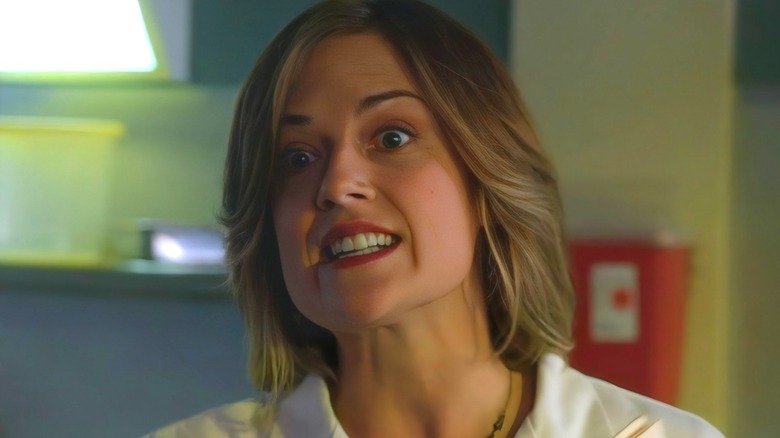 CBS
Fans of "Blue Bloods" are already quite familiar with Laura Trent, the sharp-witted medical examiner of the New York Police Department. Aside from being the go-to egghead for all the Reagan clan's crime-related medical needs, she also has a penchant for making those who step into her office somewhat uncomfortable. Evidently, only she can stand to casually talk about grievous injuries.
Laura has been a recurring character on the series since 2011 and appeared in seven episodes between then and her most recent appearance in 2015. However, not a lot is actually known about the actress who plays her. Though she has been a working actress since at least 2008, her reach in the industry has not spread quite as far as other actors who star in "Blue Bloods." Nevertheless, there are few other notable appearances that she has made in film and television, as well as a number of theater performances. Here's more about who plays Laura Trent. 
Jennifer Restivo is much more than an actress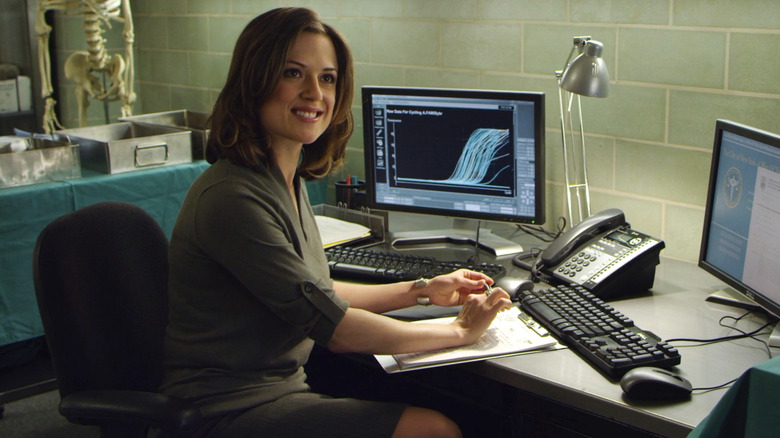 CBS
Avid "Blue Bloods" fans may know Jennifer Restivo only as Laura Trent, but she has done much more than appear on one measly police procedural. That's right, she has appeared in two, with the other being two separate episodes of "Law & Order: SVU" (via IMDb). On the film side of the industry, she has appeared in the movie "It's Complicated," starring Meryl Streep and Alec Baldwin. However, she only ever appeared as an extra and didn't have a major part to play in the film.
That being said, much of Restivo's success is actually found off-screen as an acting coach, according to her website. She also spent a healthy amount of time before 2013 appearing in theater productions and honing her acting talents. However, it seems that her bread and butter still lies in the world of coaching, as well as her career as a real estate agent and hostess of RAW Brooklyn (via Twitter). But while it's interesting how Restivo has managed to achieve success both in and out of show business, fans will probably still know her best as the plucky medical examiner on their favorite crime show.