The Devastating Death Of Mike Hagerty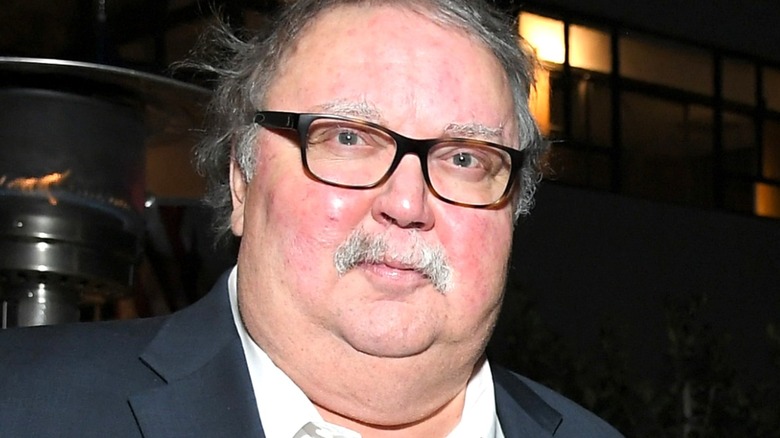 Charley Gallay/Getty
A successful character actor with an overwhelming amount of credits, Mike Hagerty has died at age 67 (via The Hollywood Reporter). The Chicago-born actor racked up over 100 roles since he first appeared on the scene in the late '70s (via IMDb). Notable roles include "Curb Your Enthusiasm," "Overboard," and even more recently, Showtime's dramedy "Shameless." Hagerty did not stop working for his entire career and was celebrated by costar Bridget Everett. The actress took to Instagram to honor the man that plays her father in "Somebody Somewhere."
"A beloved character actor, his love of his hometown of Chicago and his family were the cornerstones of his life," Everett wrote in the touching tribute. "Mike, a devoted husband, is survived by his wife Mary Kathryn, his sister Mary Ann Hagerty, her wife Kathleen O'Rourke, and their daughter Meg. He will be sorely missed."
Throughout his career, Hagerty become beloved for his sitcom work with one role being his most recognizable.
Fans may remember him from his many sitcom roles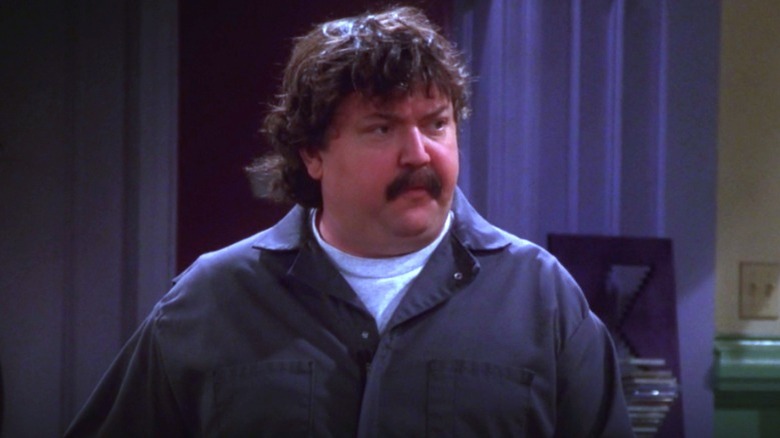 NBC
With such a prolific career, there are many roles fans may recognize Mike Hagerty from, but perhaps the most iconic was his role in the popular TV series "Friends." Airing from 1994 to 2004, the series about single living in New York made its actors stars, and the show continues to stand the test of time (via IMDb).
For the years Monica (Courtney Cox) and Rachel (Jennifer Aniston) lived in their New York apartment, Hagerty was a common face as their curmudgeonly superintendent Mr. Treeger. Though he came to fix things from time to time, he was probably most memorable for his tense relationship with his tenants. More than likely, this stems from Monica thinking she can get away with anything because of her rent-controlled apartment — not to mention switching places with Chandler (Matthew Perry) and Joey (Matt LeBlanc) for a time. Hagerty appeared in five episodes of the series but did not stop just there. 
He was an experienced actor, working steadily for his entire career up until his last role as Ed Miller in "Somebody Somewhere." The HBO series stars comedian Bridget Everett as Sam who returns to Kansas in order to take care of her sister. Humorous and heartfelt, the actor could not have left a better body of work. His acting speaks for itself and leaves an imprint on the entertainment world at large.