What Has Rachel Nichols Been Doing Since Leaving Criminal Minds?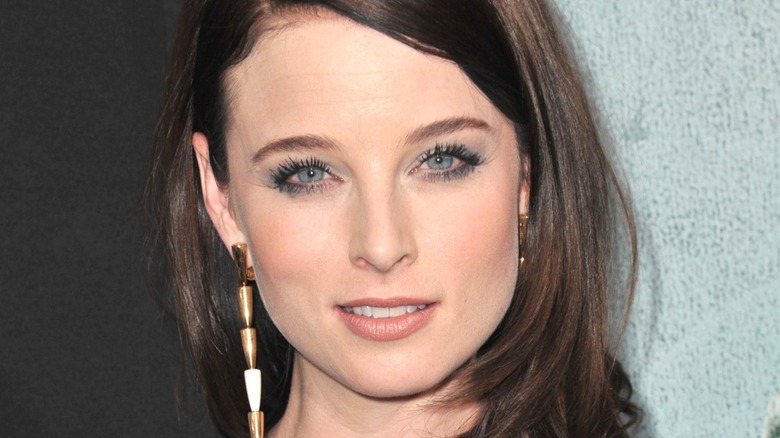 Featureflash Photo Agency/Shutterstock
For 15 seasons, "Criminal Minds" captured viewers' imaginations by bringing them into the world of crime investigation and behavioral analysis. Each episode brings a new case to the forefront for the team to solve, and fortunately, they have some of the best people in the field to help them bring closure to those impacted by such horrific crimes.
One of these individuals who didn't get nearly enough time on the series is Ashley Seaver, played by Rachel Nichols. She had a unique background for getting into criminal investigations, seeing how her father was a serial killer captured by the Behavioral Analysis Unit back in the day. She was first introduced in Season 6's "With Friends Like These" as a probationary agent. She eventually made her way onto the team, but in the premiere episode of Season 7, we find out she had been transferred to a different task force. 
2011's "Supply and Demand" marked her final appearance on the show, but she hasn't slowed down in the slightest since leaving "Criminal Minds."
Rachel Nichols has starred in numerous movies and TV shows since leaving Criminal Minds
Rachel Nichols sure does know how to keep busy, as her IMDb profile proves she's starred in a litany of projects since leaving "Criminal Minds" in 2011. On the film side of things, she kicked off her post-"Criminal Minds" career with the role of Tamara in "Conan the Barbarian." Some of her other film credits to come out during this time include "A Bird of the Air," "Alex Cross," and "Raze."
However, television has been where Nichols has really shined over the years. After "Criminal Minds," she obtained a slew of roles in other series where people may know her better from, including the sci-fi show "Continuum." She starred as Kiera Cameron from 2012 to 2015, and even years after the show ended, it held a special place in her heart. In an interview with Horror Geek Life, she spoke positively of "Continuum," stating, "We had a blast shooting that show, it barely felt like work. I've only had a couple of other experiences like that, one of them being 'Alias,' but I felt that way about 'Continuum' and I stepped into an Executive Producer role at the end. We just loved each other and believed in the show and had a great time."
Most recently, Nichols had a small guest arc on "A Million Little Things" as Nicole, and the future looks bright for the star.