Sir Patrick Stewart Played More Roles On Family Guy Than You Probably Remember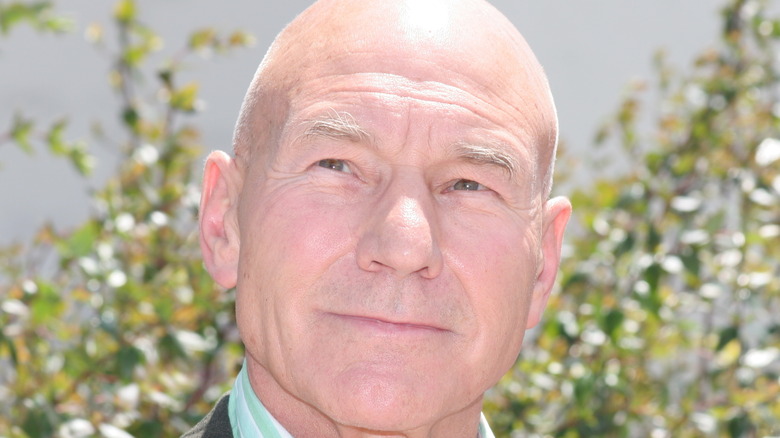 Denis Makarenko/Shutterstock
Over the course of his long career, Sir Patrick Stewart has been most famous for his live-action roles. Captain Jean-Luc Picard from "Star Trek: The Next Generation" is often the first that springs to mind, as is Professor Xavier from Fox's line of "X-Men" movies. One thing that fans may not have noticed or remembered, however, is that Stewart has also had his fair share of voice acting roles.
According to his IMDb page, Stewart's voice has been heard in a number of popular titles. On television, he has appeared in such shows as "The Simpsons" and "Futurama." He's played characters in films like "Ice Age 4: Continental Drift" and "Ted" (where he plays the narrator). And, perhaps most surprisingly, he has been in his fair share of video games, most notably "The Elder Scrolls IV: Oblivion" and the "Castlevania: Lords of Shadow" series.
All that said, there is one series that Stewart seems to be more committed to than any other. Over the years, Sir Patrick Stewart has played more roles on "Family Guy" than you probably remember.
Patrick Stewart has voiced nine different Family Guy characters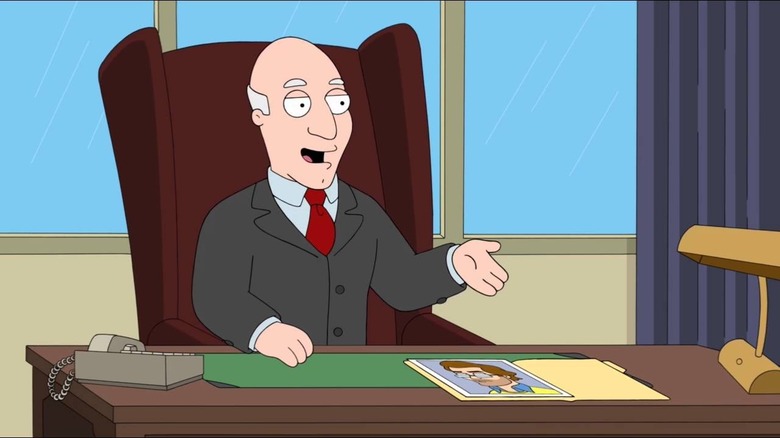 20th Century Fox
In total, Stewart has appeared in 16 separate episodes of "Family Guy," and has voiced nine separate characters across the series. The most well-known of these is definitely Avery Bullock, the head of the CIA from Seth McFarlane's other show, "American Dad!" Bullock may have only appeared in a few "Family Guy" episodes as a crossover character, but on the "American Dad!" side of things, he has appeared in 108 episodes.
The rest of Stewart's characters on "Family Guy" are relatively minor. The next-most frequent appearance comes as the inner monologue of the baby Susie Swanson. However, he has also played himself on multiple occasions, as well as the esteemed Jean-Luc Picard. In one more recent episode, he played a character named Patrick the Waterbear. However, the most shocking or unusual "Family Guy" appearance Stewart has made was arguably in 2007, during the episode "No Meals on Wheels." There, he voiced none other than Peter Griffin doing a Patrick Stewart impression.