Who Plays Dr. James Lanik On Chicago Med?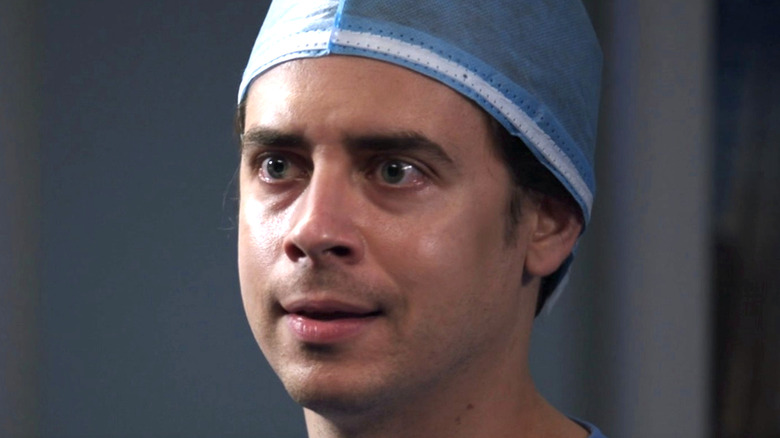 NBC
"Chicago Med" hasn't been on the air as long as its fellow "One Chicago" shows, "Chicago Fire" and "Chicago P.D.," but the series has still had more than its fair share of characters come and go over the years. The series has always boasted an impressive and diverse ensemble cast, and while several of the show's actors have stuck with it throughout its time on the air, there have also been many whose roles on "Chicago Med" haven't lasted as long as certain fans might have wanted. As a result, "Chicago Med" has introduced a wide number of supporting characters over the course of its run.
One of those characters is Dr. James Lanik. Introduced in the Season 3 finale of "Chicago Med," the character made a quick and lasting impression on fans of the series. After being originally hired to be the new head of trauma surgery at Gaffney Chicago Medical Center, Lanik was subsequently made the interim chief of the Emergency Department. During his time as the department's chief, he frequently came into conflict with other members of the hospital staff for his unbending and strict conduct.
He eventually stepped down from the position in "Chicago Med" Season 6, and while he hasn't been seen in one of the show's episodes since its Season 7 premiere (via IMDb), he is believed to still be a member of the hospital's staff. With all that in mind, here's what fans should know about the actor who plays Dr. James Lanik on "Chicago Med."
Nate Santana plays Dr. James Lanik on Chicago Med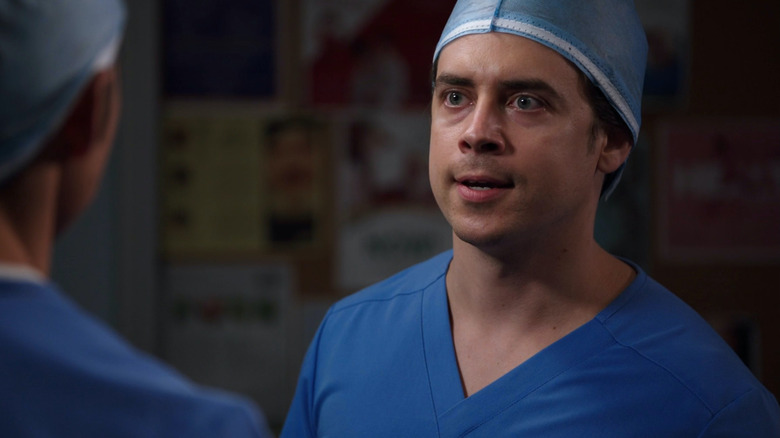 NBC
Dr. James Lanik is played on "Chicago Med" by actor Nate Santana. Unfortunately, fans probably won't know Santana for much outside of his performance on "Chicago Med," as Lanik remains the most high-profile role of his career so far. Santana has appeared in nearly 40 episodes of "Chicago Med" as Lanik, but unlike many of his fellow "One Chicago" castmates, he has not yet reprised the role in any episodes of "Chicago P.D." or "Chicago Fire." That doesn't mean Santana has never appeared in an episode of either show though.
As a matter of fact, Santana is one of the few TV actors who has actually played two roles in the "One Chicago" franchise. In addition to his performance as Lanik on "Chicago Med," Santana also made a one-off appearance as a character named Kirby Michaels in a 2017 episode of "Chicago P.D." Outside of those two "One Chicago" roles, Santana has also made guest appearances on "Suits" and "The Exorcist."
In other words, it seems safe to say that, for now, Santana will continue to be remembered best for his turn as Dr. James Lanik on "Chicago Med."