The Vance Storyline That NCIS Fans Wish Had An Actual Payoff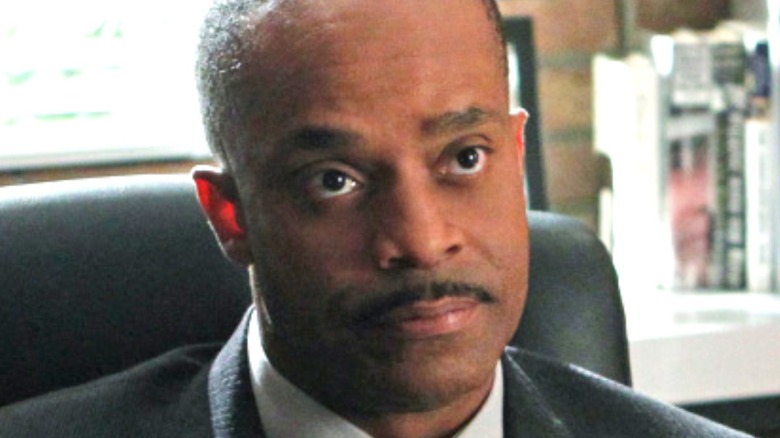 Sonja Flemming/CBS
"NCIS" is currently wrapping up its 19th season since it premiered in 2003, and CBS has already ordered Season 20. In that time, the show has aired 433 episodes and counting. In most of them, the members of the Naval Criminal Investigative Service deal with a crime involving an American service member, but many of these cases also tie into the characters' personal lives. Leroy Jethro Gibbs (Mark Harmon) famously lost his wife and daughter at the hands of a vengeful cartel member. Ziva David (Cote de Pablo) has had multiple episodes involving her past as a Mossad agent, where she worked along with her father and half-brother. These backstory-centric episodes are some of fans' favorites.
However, not all of these episodes quite stuck the landing. In Season 6, the "NCIS" episode "Knockout" delved into the backstory of Director Leon Vance (Rocky Carroll), and his earlier life as a Chicago boxer. To fans, this episode brought up an intriguing possibility for Vance that was never fully explored.
The abandoned Is Vance really Vance? plotline felt like a missed opportunity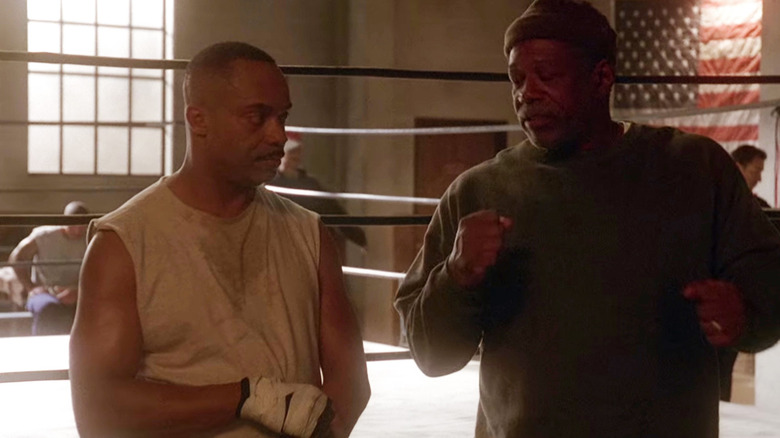 CBS/Netflix
During "Knockout," Vance, Ziva, and McGee (Sean Murray) head to Chicago to investigate the death of a boxer whom Vance used to box with, named Tyler Keith Owens. In the course of their investigation, Vance's wife Jackie (Paula Newsome) tells the agents that Vance used to be a Marine but was discharged after he sustained a detached retina. That forced him to make a career change and join the NCIS.
While investigating Owens' death, the agents make several disturbing discoveries. Vance insists that Owens used to be a Marine, but Ducky (David McCallum) can find no record of it. Then, while re-examing Owens' body, Ducky discovers that it's Owens who had the detached retina. When Vance and the agents interview Owens' sister Tara (Rochelle Aytes), she makes several comments that suggest Vance isn't who he says he is – - she refers to him as "Teek," a nickname that better suits Tyler Keith Owens, for example. Altogether, fans have speculated the Leon Vance might in fact be Tyler Keith Owens, and vice versa. According to the fan theory, Vance and Owens switched identities so that Owens could continue Vance's career after Vance was no longer physically able.
On Reddit, fans wanted more. "The pieces were there, the seed was planted, and then we got nothing from it," said Redditor u/AttackOfTheMox.
"i just finished rewatching that episode the other day and was so confused why they'd include something like that and never mention it again!" agreed Redditor u/betterashthandust44.
"I had forgotten about the Vance storyline," added Redditor u/andyk513. "Just like the writers."
To be sure, having Vance be an impostor definitely would have been a shocking twist. But if "NCIS" didn't want to shake things up so much, why introduce the idea in the first place?