HBO Renews Last Week Tonight With John Oliver Through 2020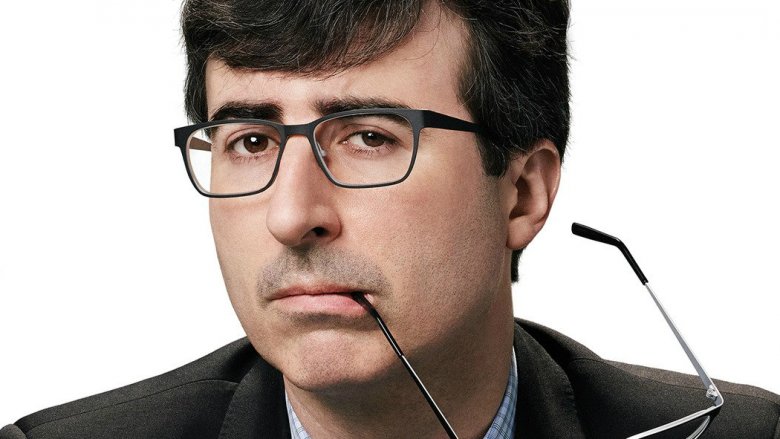 HBO
John Oliver will remain on HBO at least until we're close to the next presidential election.
Deadline reports that HBO picked up Last Week Tonight with John Oliver for three more seasons, keeping it on the cable network through 2020. There will be 30 episodes produced each season.
The series debuted in 2014 and its now in season 4. It received three Emmys last year for Best Variety Talk Series, best writing, and best picture editing for a variety show. This year, it's nominated for eight Emmys, including Best Variety Talk Series.
"We are thrilled to have John Oliver as an integral part of the HBO family and to continue to share his comedic brilliance with the world," HBO Programming president Casey Bloys said. "[Oliver's] extraordinary genius for rich and intelligent commentary [is] second to none."
Oliver responded with his own statement. "First: I firmly disagree with everything Casey just said. Second: We're very grateful to Richard Plepler, Casey and everyone at HBO for letting us continue to do whatever it is we actually do. And finally: We'd also like to thank our staff for all their hard work. We're incredibly proud of all of you, and rather than tell you that to your face, we'd like to do it in the cold, dispassionate form of a press release."
Meanwhile, find out which character Oliver will play in the live-action reboot of The Lion King.