What Has Kim Dickens Been Up To Since Leaving Fear The Walking Dead?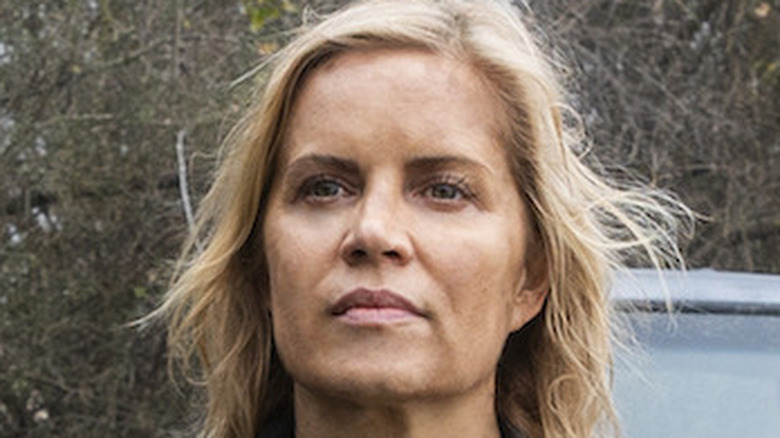 Richard Foreman JR AMC
"Fear the Walking Dead" — the spin-off series to the popular apocalyptic drama "The Walking Dead" — is now seven seasons in, having premiered in 2015. The series begins by focusing on a blended family, consisting of engaged couple Madison Clark (Kim Dickens) and Travis Manawa (Cliff Curtis), along with their children. When the zombifying plague arrives at their home in Los Angeles, they are forced to fight a bloody fight for survival. 
Dickens' character Madison was at the forefront of the series for the early seasons, and although the show has a large ensemble cast, she served as the Rick Grimes (Andrew Lincoln) figure of the spin-off.  However, Madison took a backseat in Season 4, during which (due, in part, to the season's time jump of two years), Madison only appeared in flashbacks. By the end of the season, Madison was seemingly killed off when she sacrificed herself to save her family from a horde of walkers.
This, of course, turned out not to be the case, as it has been announced that Dickens will return to "Fear the Walking Dead" for Seasons 7 and 8 (via ComicBook.com). Dickens may be returning to the show, but she still spent about four years pursuing other projects and putting her performance as Madison on hold. So, what has Dickens been up to since leaving "Fear the Walking Dead"?
Dickens has pursued films and other TV projects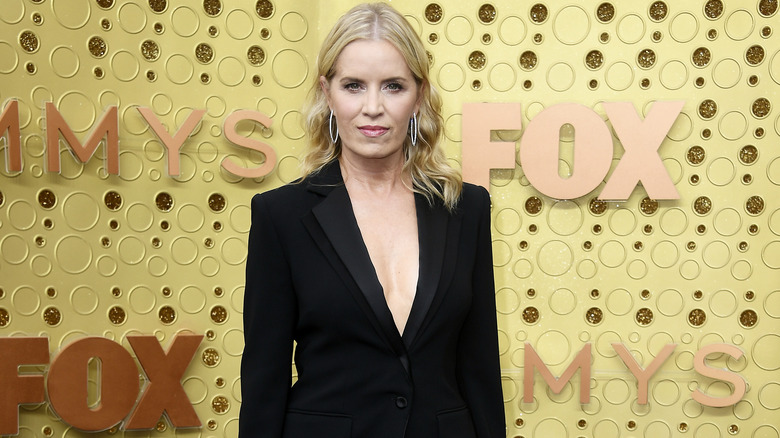 Frazer Harrison/Getty Images
In 2018, the same year that Kim Dickens left "Fear the Walking Dead," the actor appeared in "Lizzie," a biographical film about accused axe murderer Lizzie Borden. She co-starred opposite the likes of Chloë Sevigny, Kristen Stewart, and Fiona Shaw. Dickens played Emma in the film, Lizzie's sister. From there, Dickens appeared in 2019's "The Highwaymen," 2021's "Land," and 2022's "The In Between."
In the realm of television, Dickens joined the cast of "Briarpatch," a crime drama starring Rosario Dawson. The series, unfortunately, only lasted one season. Dickens' character, Eve Raytek, is the police chief of San Bonifacio, the town where the crime at the center of the story takes place. Discussing what it was like playing Eve (and working on a new series), Dickens told Alibi, "This role totally surprised me. I said to Rosario, 'I'm usually covered in dirt and killing zombies [in 'Fear The Walking Dead'], but now I have all of these monologues to do.' It was a really nice challenge for me, and it was really fun ... It's great to play a character who is bigger than life with a lived-in flair to her."
Thankfully for fans of "Fear the Walking Dead," Dickens' next big role is her return to the series. In an interview with ComicBook.com, Dickens discussed her comeback, stating, "It's like Madison 2.0. A lot has obviously probably happened to her, right? There's going to be a lot to unload."